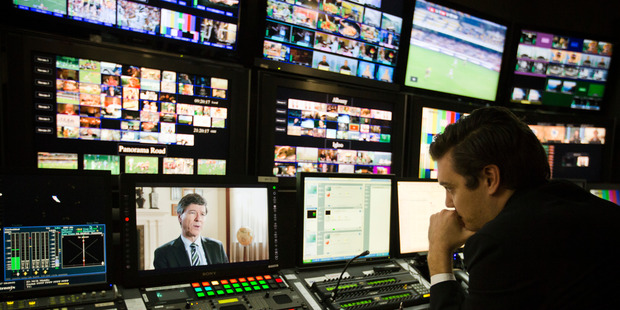 Sky TV's revenue is likely to grow at a slower rate over the next five years as the company reaches an "inflection point" in its subscriber base, says an analyst.
Morningstar's Nachi Moghe has forecast the pay-tv provider's revenue to grow by mid-single digits, down from the high single digits the company had historically achieved.
Moghe said in a note released Wednesday that Sky TV was in an unassailable position of being the only pay-tv provider in New Zealand with a subscription base of 856,000 or around 50 per cent of New Zealand households.
"We believe the company's dominance is unlikely to end anytime soon, allowing it to earn healthy returns on capital."
But he warned Sky was open to competition with the internet becoming a viable option for distributing content to subscribers and said the company had reached a point where subscriber growth may be lower.
"We think the firm has reach an inflection point in terms of subscriber penetration. Also, we believe free-to-air subscribers who are currently not with Sky TV will mostly opt for the lower-cost Igloo service, which is a joint venture between Sky TV and state broadcaster TVNZ."
Moghe said that meant future growth was likely to come mainly through increases in average revenue per user which Sky TV could do through its multi-room offer coupled with an upgrade to its MYSKY personal video recorder due to be completed by December.
"The MySky upgrade will enable Sky Tv to provide a whole host of new programs and applications that are not currently available," he said.
Sky was also offering content over the internet which was currently free to subscribers but could be chargeable in the future.
Moghe said regulation was the only near-term credible threat to the pay-tv operator.
"Unlike most pay-tv companies around the world, Sky TV is not regulated. The implication of this is that the company monopolises rights to important sporting events, a key driver of subscriptions, then charges subscribers to view that content. Given its financial clout, Sky TV is able to outbid its free-to-air counterparts. New Zealand's Commerce Commission might construe this as being unfriendly to consumers and could impose restrictions on Sky TV in relation to programming rights."
Moghe upgraded his fair value on the stock from $6 to $6.50 and has a hold recommendation on it. Sky shares were trading at $6 today, and are up 22 per cent in the last year.