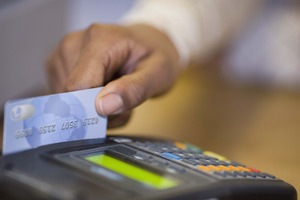 New Zealanders have been spending up on food and liquor in the lead up to Christmas, according to Paymark, which says spending through its network during the first seven days of December was up almost nine per cent on the same week the year before.
Figures out today from Paymark, which processes three quarters of the country's electronic transactions, said spending over its network during the first week of December was up 8.6 per cent on the same period in 2012.
"Anecdotal commentary from retailers suggests the figures are supported and Kiwis are beginning to get out and about to collect their Christmas supplies," said Paymark's Mark Spicer.
"However, there is still a way to go before the big Christmas rush sets in. The extra spend in the first seven days of December on food and liquor has been noticeable this year, suggesting people are keen to stock their cupboards for Christmas meals and socialise with family and friends," Spicer said.
"More generally, it is promising to see the higher growth rate of late continue into the first week of the busy period. The annual growth rate has picked up since mid-year and we know the level of spending activity will be much higher in December. Last year, for instance, December spending exceeded November by 16 per cent. So to already see both a step up in level of activity and a sustained higher growth rate is very encouraging," he said.
Spending through Paymark's network in November was up 6.8 per cent from the same month in 2012.
Spending at hardware stores was up 15 per cent on November 2012, while spending growth at cafe and restaurants was 11.4 per cent.
Paymark recorded spending growth in all parts of the country during November, with Marlborough posting the biggest gains of 10.1 per cent on the same month in 2012.
Credit card use through Paymark was up 13.9 per cent on November 2012.