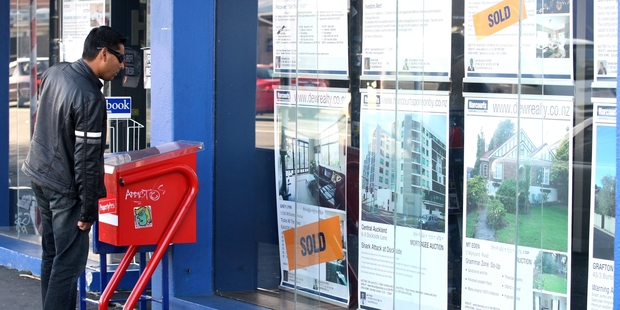 The NZIER shadow board believes the Reserve Bank should leave the official cash rate on hold at 2.5 per cent when it reviews it tomorrow, but is increasingly convinced a rise is the next best option.
The shadow board is a panel of nine economists and businesspeople the New Zealand Institute of Economic Research asks to quantify their preference for levels the bank could set its policy interest rate at.
In the latest poll the board has a 61 per cent preference for keeping the OCR on hold, as the markets are confident the bank will, down from 72 per cent in the September poll, but now there is 34 per cent support for raising the rate, up from 19 per cent last time.
"The economy is starting to show signs of robust growth. But inflation is low and the exchange rate remains high, weakening the outlook for New Zealand's exports," said NZIER's head of public good research Kirdan Lees. "Auckland's housing market is very bubbly, risking a costly downwards correction in house prices in the future.
"Two Board members recommend raising rates right now to start addressing this risk."
The BNZ's head of research Stephen Toplis said the impact of the restrictions on high loan-to-value ratio loans left substantial risks to the outlook, he said, and he stressed his call for an immediate increase in the OCR was what he thinks should happen, not what he forecasts the Reserve Bank will in fact do.