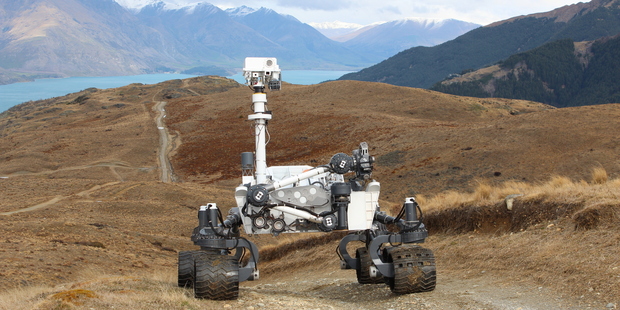 Qantas is rolling out a near life-size replica of Mars rover Curiosity around New Zealand to promote its frequent flyer programme.
The sedan-size machine is about 80 per cent as big as the real thing that is exploring the red planet. The Qantas version will be seen at airports and other venues around the country during the next month after touring Australia.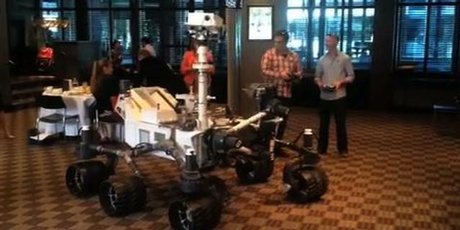 It didn't have to pay Nasa for rights to copy Curiosity and the 350kg rover replica can move its head and arms, roll forward, backwards and pirouette. It is powered by rechargeable batteries.
Around 2000 people a day are joining Qantas Frequent Flyer which the airline says is on track to have 10 million members including "hundreds of thousands" in New Zealand.
Qantas Loyalty chief executive Lesley Grant said the Curiosity campaign was aimed at encouraging frequent flyer members to discover more about the breadth of the programme which has hundreds of retail partners in Australia and New Zealand.
The Qantas scheme is a big earner for the airline with revenue of more than $1 billion a year.
Qantas had this year aligned its programme with Emirates scheme as part of its global partnership.
"It's a very deep partnership - one of the first things we did was harmonise our frequent flyer programmes which were at the heart of this."
When it was launched in Australia earlier this year there was a surge of Qantas members who redeemed points on Emirates flights.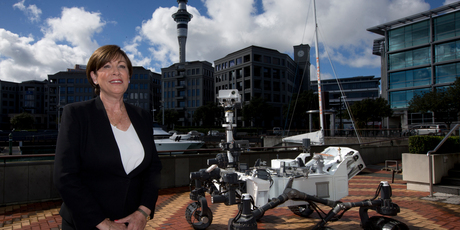 Grant and other Qantas executives met New Zealand frequent flyer members on Wednesday night and she said they were keen on getting the airline to resume its Auckland-Los Angeles service. The airline - which has faced big long haul losses - ended the service in May last year.
"It was a tough decision to make, we did agonise over it but what I can say is that it is something we constantly review. There was certainly strong feedback from frequent flyers and they are all very hopeful that one day we'll be back on the US route from New Zealand."