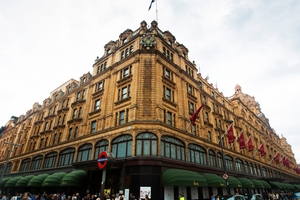 SLI Systems, the search engine software developer, posted a slightly smaller annual loss than forecast in its May offer document as it sees signs of life in new Japanese and Brazilian markets, and kept more customers on its books than expected.
The Christchurch-based company made a net loss of $2.01 million in the 12 months ended June 30, smaller than the forecast $2.15 million in its prospectus, it said.
Founded in 2001, the company - whose name stands for search, learn and improve - builds and sells search tools for online retailers, who are charged a monthly fee for these services. Some of its local customers include The Warehouse and Mitre 10 and further afield, London department store Harrods.
SLI Systems raised $27 million in a public offer and from existing investors when it listed in May. Annual earnings before interest, tax, depreciation and amortisation of $1.77 million was smaller than the forecast $1.86 million. Revenue was in line with expectations at $18.31 million, and the software-as-a-service firm had a customer retention rate of 92 per cent, ahead of its five-year average of 90 per cent.
Annualised recurring revenue, a favoured measure of sales for software-as-a-service firms, was $19.26 million, in line with forecasts. The firm affirmed expectations of short-term losses in the hope of grabbing global market share, but didn't offer any firmer guidance.
"There are significant market opportunities in our space and we believe we have the right team to deliver on these," said chief executive Shaun Ryan.
The company's shares closed up 2c yesterday at $2.17 and have climbed 45 per cent from its offer price of $1.50 in May.
SLI Systems is looking to derive more revenue from countries outside the US, UK and Australasia, was encouraged by its growth in Brazil and had signed up its first customer in Japan, Ryan said.