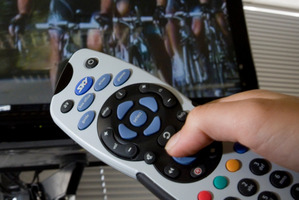 Slow progress in completing an inquiry is fuelling concern that the Commerce Commission is backing away from challenging Sky TV's hold on video content.
Critics say Sky TV is renegotiating its content contracts with ISPs to remove exclusivity and thereby avert potential calls for regulation.
The Commerce Commission inquiry into Sky TV was launched in May last year.
Sky TV spokeswoman Kirsty Way confirmed deals with ISPs were being renegotiated, but said this would have occurred without the inquiry.
Telecommunications Users Association of New Zealand chief executive Paul Brislen said there was growing concern the inquiry's findings would be "watered down".
The slow progress comes amid the launch of Coliseum Sports - an independent video-on-demand service offering live coverage of the English Premier League, after it outbid Sky TV for rights.
Brislen said the commission might read Coliseum's arrival as indicating there was competition in the market for TV content, when there was not.
Way said Coliseum had taken away rights formerly held by Sky, so there clearly was competition.
Loss of the EPL rights has been a small embarrassment undermining the notion that Sky is all you need for sports subscribers.
But the arrival of Coliseum has been valuable in Sky's longtime lobbying strategy that its hold on content is not anti-competitive.
Several weeks ago the Commerce Commission had indicated that its inquiry into Sky's content contracts was two weeks from completion.
This week it said the inquiry was ongoing and a spokesman could not say when it would be completed.
Politicians - especially those in National - have long resisted calls to regulate Sky TV.
Slow progress in the content inquiry coincides with government intervention in the telecommunications sector, overruling decisions by the commission about the pricing for copper wire.
The intervention effectively neuters the Commerce Commission, which issued a draft determination late last year that could favour a longer life for the existing copper wire network by pricing it competitively with new fibre services.