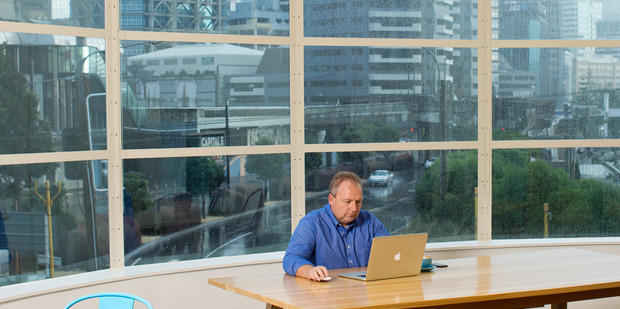 Xero has cemented its reputation as one of the most volatile NZX-50 stocks.
After plunging almost 8 per cent in early trading, its shares rebounded into positive territory after the company's response to a price inquiry from sharemarket operator NZX - about a 23.1 per cent drop in its share price since last week - sparked a rally.
Xero chief financial officer Ross Jenkins confirmed the accounting software provider was in compliance with its continuous disclosure obligations and said the firm was continuing to trade strongly through the first quarter, particularly in Australia.
Shares, which reached almost $19 last week, eventually closed down 14c at $15.60. Xero's stock has gained 181 per cent in the past 12 months on the back of expectations that the company will eventually turn its strong growth in customer numbers into profit.
Jenkins said the firm's share price had a history of volatility thanks to its tightly held share register, which meant selling from one or more institutions could have a major impact on the price.
Chief executive Rod Drury is the firm's largest shareholder, holding about 18 per cent of the company, while director Craig Winkler - the co-founder of rival accounting software provider MYOB - holds 15.7 per cent. United States-based investment firms Valar Ventures and Matrix Capital Management are also major investors.
The NZX pointed out in its price inquiry that Xero's share price had dropped 23.1 per cent, from $18.86 to $14.50, between Tuesday last week and 10.30am yesterday.
It was the stock's biggest plunge in the past 12 months and wiped more than $500 million off its market capitalisation.
The company, which posted revenue of $39 million and a net loss of $14.4 million in its last financial year, was valued at $1.8 billion last night.
Mark Lister, head of private wealth management at Craigs Investment Partners, said the company's response to the price inquiry appeared to have quelled some investors' concerns and "brought a few buyers out of the woodwork".
"It was a comforting statement for some shareholders to see [Xero] come out and say there was nothing to report and everything is on track," Lister said.
"It's also a reminder that higher growth companies like this can be highly volatile shares to own."
Yesterday might have marked the end of the fall in Xero stock and shares could potentially begin gaining ground again, said James Smalley, of sharebrokers Hamilton Hindin Greene.