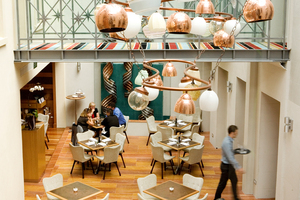 Upscale Mexican hotels dominate Expedia's list of top 10 global properties selected from more than one million guest reviews.
The One&Only Palmilla Resort in San Jose del Cabo - which charges around $1400 to $2300 a night - headed the list, while Hotel DeBrett in Auckland was the top Australasian hotel, at number 58.
In its seventh year, the Expedia Insiders' Select list recognises the top-ranked hotels available in the Expedia global marketplace. This year's list features 650 hotels from more than 150,000 properties available through the booking site.
Expedia, the world's biggest online travel agency, said the hotels on the list consistently "deliver value, in the form of competitive pricing, pristine amenities and superior customer service".
Hotels must have a minimum number of guest reviews and a minimum guest review score of 4.7 out of 5.
Louise Crompton, marketing director of Expedia Australia and New Zealand, said the rankings came from verified reviews created by customers.
The top 10 was dominated by expensive Mexican hotels and Crompton said the country was a "hot spot at the moment" and those customers who had a good experience were more compelled to write a review.
"It's more a reflection on which properties are providing exceptional service," she said.
Reviews came from a wide variety of regions, including from New Zealand where there was growing interest in Mexico.
Crompton said there were 25,000 new reviews every week.
Once they return from their trips, Expedia customers receive an email inviting them to submit a guest review. Once a review is submitted it is moderated for content and usually appears live on the site within 24 hours.
"I think people power is becoming even stronger. With the likes of social media people like to share the experiences that they've had. It's great for our community of travellers," Crompton said.
Hotel DeBrett owner Michelle Deery said she thought her hotel made it into the top 10 per cent because it avoided the formulaic approach of big branded hotels.
Guests come from around New Zealand and overseas.
Room rates range from $300-$600 a night including breakfast, although there are mid-winter promotional rates starting at $275.
Other New Zealand hotels in the list are the Beechtree Suites in Taupo at 144 and Sofitel Queenstown Hotel & Spa at 211.
The highest-ranked Australian hotel is Sea Temple Surfers Paradise, in at number 228.
Expedia's top 10 hotels
1. One&Only Palmilla Resort (5 stars, San Jose del Cabo, Mexico).
2. Arenas del Mar Beachfront & Rainforest Resort (4.5 stars, Quepos, Costa Rica).
3. Marrol's Boutique Hotel (5 stars, Bratislava, Slovakia).
4. Banyan Tree Mayakoba (5 stars, Playa del Carmen, Mexico).
5. Hotel d'Europe (5 stars, Avignon, France).
6. Capella Ixtapa Resort & Spa (5 stars, Ixtapa, Mexico).
7. Welk Resort Sirena del Mar (4 stars, Cabo San Lucas, Mexico).
8. Casa Velas Hotel Boutique & Beach Club (4.5 stars, Puerto Vallarta, Mexico).
9. The Knight Residence (5 stars, Edinburgh, Scotland).
10. The Leela Palace Bangalore (5 stars, Bengaluru, India).