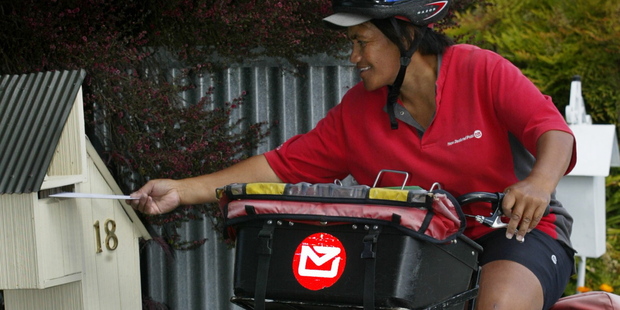 New Zealand Post says it will axe 80 to 100 corporate roles at the state-owned company's Wellington and Auckland offices by July.
Spokesman John Tulloch said the restructuring would provide cost savings and also right-size the firm, which has faced a sharp decline in mail volumes, to meet the current business conditions.
"At New Zealand Post there were probably some vestiges of the past there and it's a case of making sure we've got a corporate structure for a very rapidly evolving, changing market," said Tulloch.
The job cuts will affect roughly 6 per cent the company's 1340 corporate staff.
Tulloch said the majority of the job losses would take place in Wellington.
"It's never easy for individuals when their jobs get impacted but the only thing I can say is we've been talking to people for the last two years about change and how the structure of New Zealand Post is going to continue to evolve," he said. "We're an organisation that's very much in a position of transition."
New Zealand Post reported a profit after tax of $169.7 million from revenue of $1.3 billion in the year to June 2012.