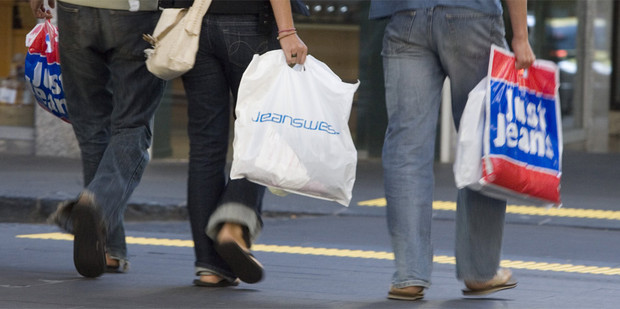 High house prices and the summer drought appear to be weighing on New Zealand consumer confidence, according to a Nielsen survey.
A global survey carried out between February 18 and March 8 showed Kiwi consumers were feeling less positive than last year.
New Zealand consumer confidence indexed at 90 in the first quarter of the year, where levels above and below a baseline of 100 indicate degrees of optimism and pessimism.
Confidence levels were at 91 in the first quarter of last year, 95 in the third quarter, and 94 in the last quarter.
Kiwis were continuing to proceed with caution this year, said Rob Clark, managing director of Nielsen NZ.
"Economic perceptions remained at similar levels to a year ago in terms of job prospects, personal finances and spending intentions," he said.
"With a slow economy, high house prices and this summer's drought, many believe a full economic recovery is not in sight, as more than half (56 per cent) said they believed that the recession would last for at least another year."
Of 58 countries surveyed, 60 per cent reported higher confidence levels compared to the first quarter of last year. The global average was an index of 93.
New Zealand was marginally behind Australia and the US, where consumer confidence was 94 and 93 respectively, but ahead of the UK which indexed at 75.
Statistics New Zealand released data today showing the country's unemployment rate fell to 6.2 per cent, down from 6.8 per cent last quarter.
The employment rate rose to 63.7 per cent, up from 62.7 per cent in the December 2012 quarter.
Nielsen's Global Survey of Consumer Confidence and Spending Intentions survey showed a number of key economies increased their consumer confidence last quarter, including the US which increased four points from the previous quarter and one point since the first quarter last year.
Germany has risen four points to 91 since the last quarter, Japan by 14 points to 73, and China has held steady at 108.
The highest confidence was in Indonesia (122 index points), India (120) and the Philippines (118). The lowest scores were in Portugal (31), Greece (40), and Hungary (43).
Today's results compare to the Westpac McDermott Miller quarterly survey, released in March, which showed consumer confidence was holding up at "decent but not spectacular" levels.
The survey's index was 111, unchanged from December, with any level above 100 indicating more optimists than pessimists.
Nielsen polled more than 29,000 online consumers and the results have a maximum margin of error of ±0.6 per cent. The survey interviewed 489 people in New Zealand.