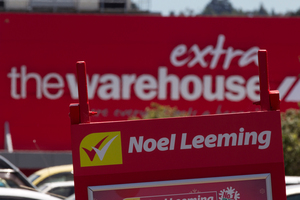 Warehouse Group is preparing to gear up investment and refresh the strategy at Noel Leeming after bedding in December's $65 million acquisition from buyout firm Gresham Private Equity.
Chief executive Mark Powell acquired the appliance retailer last year at a time when Gresham had been an owner for longer than typical in a private equity investor, having led a buy-out from Eric Watson's Pacific Retail Group in 2004.
Noel Leeming had been "severely cash constrained," Powell told reporters in Wellington. "That business needs investment in its store base. We were in negotiation for a long time (with Gresham) because we thought the seller didn't appreciate how much we needed to invest."
"If you don't invest it's going to catch up with you," he said.
Noel Leeming narrowed its annual loss to $615,000 in March 31, 2012, year from a loss of $3 million a year earlier, according to financial statements lodged with the Companies Office.
Warehouse has already folded the Bond & Bond chain, which remains only online, into the Noel Leeming brand, which is to remain a distinct business unit, he said.
Synergies the company is considering since the acquisition of Noel Leeming include potentially rationalising its financial services, with credit relations currently stretched across GE and Westpac Banking Group as well as reward cards and the Q card.
"We're looking at our whole financial services offer," Powell said. "There could be an overall benefit in a group offer. We're still in the discovery phase."
Options wouldn't stretch to the acquisition of F&P Finance, he said in answer to questions.
Powell also wants to tap Noel Leeming's "geek squad" of technical service support as part of a wider service offering. There will be less cost to cut out on distribution as both Noel Leeming and Warehouse Stationary are typically vendor supplied and don't use the distribution centre model of the Red Sheds.
Noel Leeming is one four acquisitions in the past six months, along with online retailer Topedo7, online titles business Complete Entertainment Services and import specialist Insight Traders.
Warehouse shares rose 1.4 per cent to $3.74 and have climbed 20 per cent this year. They're rated 'hold' based on the consensus of six analysts compiled by Reuters.