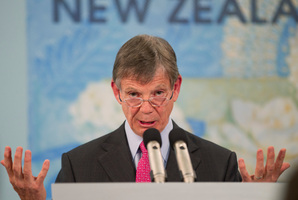 Economists do not expect the Reserve Bank to signal any material change in its "on hold" stance when it announces its review of the official cash rate at 9am this morning.
Financial markets are also predicting almost no chance of a change from the all-time low of 2.5 per cent and only a one-in-five chance of a rate hike by this time next year.
Economic forecasters are divided between next December and March 2014 over the timing of the first interest rate rise.
- nzherald.co.nz