NZ Olympic Games sponsor says now's a good time to get a foothold in Brazilian market.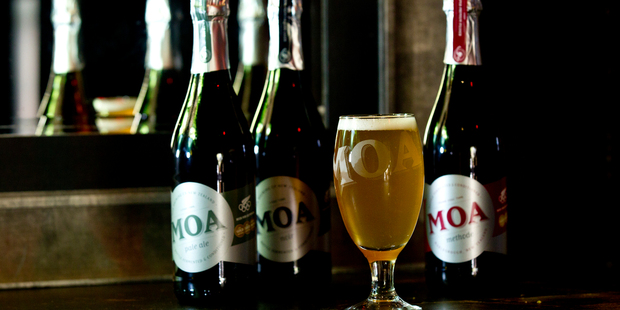 Newly listed craft-beer brewer Moa Group has re-signed as a sponsor of the New Zealand team for the 2016 Rio de Janeiro Olympic Games in Brazil, but it's not waiting four years to enter the booming Latin American market.
The company, which sponsored the team at this year's London Games, has reached a deal with Brazilian distributor Oceania Group and will send its first container-load of beer to South America's largest and most populous nation next month.
Moa general manager Gareth Hughes said now was a good time to secure a foothold in Brazil, well before the Games begin.
"Latin America is one of the fastest-growing beer markets globally - there's a lot of impetus getting put into that market by the big brewers," he said.
Brazil's economy grew by almost 3 per cent last year, down from 7.5 per cent in 2010 as businesses were hit by rising costs, a tightening labour market and overvalued currency.
The Brazilian beer market is thought to be worth more than US$24 billion ($28.59 billion) and is expected to see compound annual growth of 6.5 per cent between now and 2017, according to market research firm Datamonitor.
Oceania Group director Marconi Albuquerque Filho said it was possible that Brazilians loved beer even more than Kiwis. "The beer culture here [in Brazil] is advanced so we think a premium product like Moa with such a diverse range of styles will prove very popular," he said.
Hughes said Moa would initially be sold in bars in Rio, but there would be opportunities for the brand to expand into other cities, including Sao Paulo.
In addition to re-signing its sponsorship of the New Zealand Olympic team for Rio, Moa has also signed up as sponsor of teams heading to the Glasgow Commonwealth Games and the Sochi Winter Olympics in 2014.
Hughes said Moa's association with the Kiwi team in London had increased the firm's brand awareness among British consumers and helped the company secure a distribution agreement in the UK, where it will soon be sending its first shipment of beer. Britain's beer market was "massively competitive" but there was no shortage of opportunities in that country, he said.
Moa's sharemarket float last month raised $16 million, which it will use to expand capacity at its Blenheim brewery.
Hughes said resource consents had been submitted and the company was on track to begin turning soil in March.
The expanded facility is expected to be operational by next September.
Moa shares closed unchanged yesterday at $1.25.