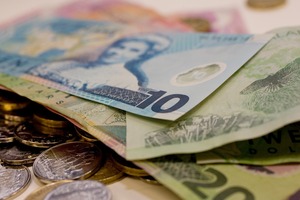 A panel of nine economists and business leaders believe the Reserve Bank should leave the official cash rate at 2.5 per cent on Thursday, but with less conviction than they did six weeks ago.
The members of a "shadow board" set up by the New Zealand Institute of Economic Research are asked to give a percentage value of how much they prefer each interest rate the bank might go for.
The results are then aggregated to give a collective view which serves as an indicator of how convinced they are of the preferred option and how they see the distribution of risks around it.
The panel is 62 per cent in favour of leaving the OCR on hold, down from 65 per cent before the last review in late July.
If the rate were to be moved, they see a much stronger case for a cut than an increase.
NZIER economist Kirdan Lees, who set up the shadow board, said global risks continued to materialise, hitting Asian exports and weakening the outlook for Australia.
Combined with a muted domestic recovery and limited inflation, that meant there was no rush to lift rates.