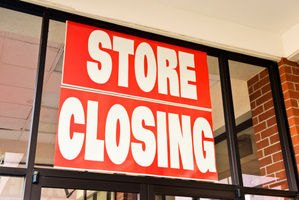 The number of British retailers that collapsed into administration jumped by 15 per cent in the first quarter of this year, as the growth of online sales and the consumer downturn continued to hit weaker chains with too many stores.
The bigger scale of the most recent high-profile retail failures also resulted in much deeper job losses on the high street than in the opening three months of 2011.
The accountancy firm Deloitte said that 69 chains called in administrators in the first quarter, compared with 60 a year ago.
The most recent collapse was Game Group, which had 610 UK stores and fell into administration on March 26 after failing to pay second-quarter rent.
Lee Manning, the restructuring services partner at Deloitte, said: "While the quarterly rent day often sets the timing for the insolvency, a significant trigger in a number of recent administrations is that many retailers have too many marginal stores. As online retailing continues to grow while overall spending is weak, the fixed costs and poor performance of some stores drags on the overall business."
The 69 retail administrations in the first quarter represented a 64 per cent leap on the final three months of 2011, when 42 collapsed. In addition to Game, the other high-profile failures in the first quarter included the lingerie firm La Senza, the fashion retailer Peacocks, the outdoor specialist Blacks Leisure, and the gift seller Past Times.
Apart from Past Times, these retailers were acquired out of administration, typically with fewer stores. Deloitte said that these five chains accounted for nearly 10,000 job losses from a total of 22,000 employed.
Manning said: "A fast-changing retail environment will require certain businesses to reassess their store portfolios, not as a matter of choice, but in order to survive."
Meanwhile, a leading banking body has warned that retailers could miss out on millions of pounds during the Olympics due to poorly trained staff rejecting the credit and debit cards of overseas visitors.
The UK Payments Administration said it was worried that visitors from countries, such as the US, without chip and pin card technology could have their purchases declined.
In response, retailers said accepting signatures put them at risk: "In cases of fraud, the banks won't cover us if we have accepted a signature and that's probably why some till staff and managers are reluctant," said Richard Dodd from the British Retail Consortium.
-Independent