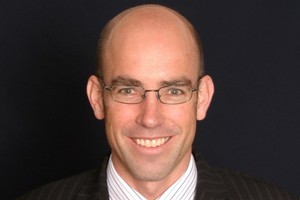 Simon Challies' office and home were damaged in Christchurch earthquakes yet he remains optimistic.
"It reinforces how strong the company is,'' says Ryman Healthcare's managing director "that we had to leave everyone to it for two to three weeks, without senior managers, because we lost our office''.
"We still haven't been in to recover anything but set up in a new office and still managed to keep the momentum up.''
Fund managers praised Ryman, after first-half profits rose 15 per cent and dividends from New Zealand's seventh biggest company were up by the same amount. The firm has not raised equity since listing in 1999 and has a market capitalisation of $1.3 billion.
Ryman owns 24 retirement villages with 5700 residents.
"My job is just to keep shepherding it along in the right direction and keep it going well,'' Challies said.