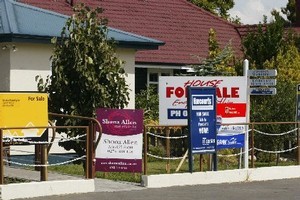 Keith Manch has announced he is stepping down as chief executive of the Real Estate Agents Authority (REAA), just eight months after he started in the role.
Manch, who replaced Janet Mazenier, said he was leaving the REAA in December to take up a CEO and director posting with Martime New Zealand.
Manch is the second chief executive to resign in 14 months, after Mazenier announced she was leaving the organisation in July last year - seven months after the authority's inception.
Manch said while he left with 'some regret' the opportunity presented by Maritime New Zealand was too good to pass up.
"The board is already working to identify my replacement and will ensure that there is a smooth transition," Manch said in an industry newsletter.
The Real Estate Agents Authority is a Crown entity which provides an independent oversight of the real estate industry and increased consumer protection.
- NZ HERALD ONLINE