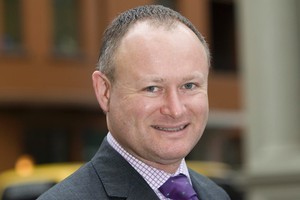 The Financial Markets Authority says it is investigating 10 complaints of financial advisers who may be practising illegally, warning the number could go higher still as it introduces tough new legislation to weed out the "cowboys".
About 300 financial advisers missed the July 1 cut to become registered, making it an offence for them to now give advice without proper qualifications.
All advisers must be listed on a public register and if they adviser retail clients they must belong to a dispute resolution scheme.
Those who advise on investments must also be licensed by FMA and meet minimum qualifications and professional standards.
FMA Chief Executive Sean Hughes has described the new rules as an important step in restoring investor confidence in the financial markets and promises to take swift action against anyone found to be acting illegally.
A total 20 complaints have been received to date, half of which the FMA said it was 'accelerating' for further investigation.
"Consequences for non-registration or false advertising are serious - up to 12 months in jail or a $100,000 fine - so we need to do a thorough investigation," a spokesperson for the FMA said.
The industry body said it would not be investigating cases where it had been able to clarify the situation - "for example people running financial seminars are not required to be licensed unless they follow up with one-on-one advice".
The FMA said last week that 1605 financial advisers had been authorised and a further 150 Christchurch-based financial advisers had been given until October 1 to comply with the new rules, following the February earthquake.
It has begun doing spot checks on advisers who failed to make the cut and said it had other tools at its disposal including mystery shopping and reviewing adviser documents.
"We expect that a mix of tip-offs and complaints coming in and our proactive checks will net us some more people that we need to check out," the spokesperson said.