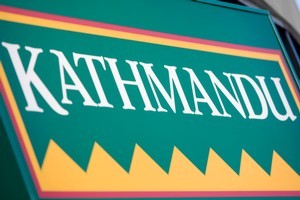 Most staff at outdoor clothing and equipment company Kathmandu Holdings' head office in Christchurch were returning to work from yesterday.
Kathmandu said its head office and New Zealand distribution centre were in the Heathcote area, at the base of the Port Hills, within 5km of the epicentre of last Tuesday's earthquake.
The head office had been inspected, all services to the building had been restored and it could be occupied, the company said yesterday.
"Most staff will return to work at this office ... although a number will be working at remote locations or at our Melbourne office."
Some remedial work at the distribution centre, needed before staff were able to return to work, was expected to be completed yesterday.
"All racking in the warehouse remains intact, and assuming access is possible from [today], we would expect normal restocking of stores across our full New Zealand network to be operating by the end of the week," Kathmandu said.
Its largest Christchurch store, at Tower Junction in Riccarton, to the west of the central business district, re-opened on Friday.
Another store at Riccarton and the company's other Christchurch store, in the central city, were both damaged in the earthquake and remained closed.
The central city store was expected to stay close for a period of months, chief executive Peter Halkett said.
Kathmandu said it had business interruption insurance that provided cover for the earthquake.
It covered loss of profits from the impact on overall trade, the increased cost of working and claims recovery.
It was not aware of any reason why its insurance would not cover all material costs or loss of profits in the current financial year that may be incurred as a result of the earthquake.
In trading information, the company said that since its most recent update on January 19, total group sales had been ahead of management expectations, with year-on-year same store sales growth in this country and Australia.
- NZPA