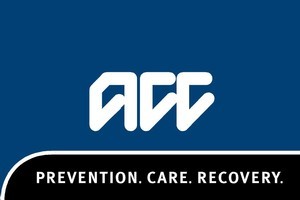 Halfway through the Government's financial year its operating deficit was $3.6 billion smaller than forecast.
But the deficit - $1.3 billion for the six months to December 31 instead of the forecast $4.9 billion - was flattered by a pair of one-off gains.
The New Zealand Superannuation Fund bettered its forecast earnings by $1.7 billion because of strong global equity markets.
The fund returned 16 per cent, net of fees but before tax, in the second half of last year.
In addition, the Accident Compensation Corporation recorded an actuarial gain on its claims liability of $910 million, when a loss of $850 million had been expected.
This is a change in the estimated net present value of ACC's future obligations to people already injured.
The positive surprise from ACC was largely the result of a higher discount rate, the Treasury said.
When those items are set aside, the operating balance before gains and losses (Obegal) of $6 billion was in line with forecast, with both revenue and expanses less than 1 per cent off.
Compared with the same period in 2009 the tax take from individuals was $360 million or 3 per cent lower, while GST was $760 million or nearly 14 per cent higher.
However, the Budget's cuts to income tax rate and increase in the GST rate, which took effect halfway through the period, make it hard to draw any conclusions about underlying changes in incomes or consumption.
The corporate tax take recovered 13.5 per cent to just under $3 billion for the half-year.
Overall tax revenue was up 3.9 per cent on a year earlier but operating expenses were up 5.9 per cent, increasing Obegal by $2.2 billion from the same period a year earlier.
Reflecting a higher level of Government debt, the second largest increase in Crown expenses, after health, was in finance costs which rose to $1.4 billion from $1.1 billion a year earlier.
Finance Minister Bill English said that with the cash deficit already sitting at a record $13.2 billion and set to rise to $15.6 billion by June 30 - adding to New Zealand's already large stock of foreign debt - there was no room for complacency.
"That is why we have outlined plans to reduce the rate of new spending and get back to budget surplus as soon as possible."