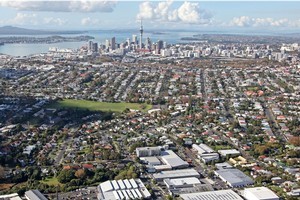 It's a major financial milestone for young couples: buying their first home. With many believing they can't afford to do it, parents are stepping into the breach.
It's natural for parents to want to help their children. But lending to the kids comes fraught with issues - and every family will be different.
Parenting guru Ian Grant, who runs Parents Inc, believes in lending money to help adult children buy their first home. "I think it is good if you can do it," says Grant. "Your best reward is your grand-kids."
The big "but" is if you're lending money to a child who hasn't learned to save.
You could be hindering that child's future by making it too easy. If they can't save at 25, or whenever they want to buy their first house, then you're "rescuing" them, says Grant.
"They have to prove that they can do it," says Grant. Even with adult children, you still need to be the parent, not a friend - or simply the bank of mum and dad. Grant would say to a son: "I want to help you, but you have got to do what it takes and then I will help you."
Grant lent money to his daughter and her husband to buy a property while she was doing a PhD at Duke University. "It worked out fine. We gave them a loan and they paid it back."
Lisa Dudson, financial planner at Acumen Consulting Group, believes in meeting your children halfway. "I would say, 'If you can save this amount we will either contribute or lend this amount to you'.
"A different example would be to say, 'We will help you with this amount of deposit but we will only do it for this amount of time and you must have two extra flatmates and you must have a budget'," says Dudson.
"Make it really clear. And make sure there is a contract, even if it is between family members. That is around clarity."
Helping your children into their first home isn't all about giving or lending them money. It's also about teaching them how to save and alerting them to possibilities such as the Welcome Home Loan - a scheme that enables qualifying first-time home buyers to buy property without a deposit.
Parents who would like their child to buy their first home early could also encourage the children - even as teens - to join KiwiSaver or start contributing.
KiwiSavers qualify for a deposit subsidy of up to $5000 per individual or $10,000 per couple. That's a good lump sum towards a deposit.
It isn't, however, the entire deposit. Some children will save a deposit themselves. But most would profess to it being impossible because of the cost of living, debt, credit card balances and student loans.
The market has changed for younger people, says Martin Dunn, of real estate agency City Sales, which specialises in selling apartments.
No longer are many prepared to buy a first home in a modest area such as Papakura and work their way up the ladder to Ellerslie and then Remuera or another upmarket suburb.
Nor can some parents afford to help their children even into the average home. A good two-bedroom freehold apartment with car park, on the other hand, can cost as little as $280,000.
Dunn sees a regular stream of parents who have chosen to mortgage their own homes to help a child buy an apartment. It's usually young working offspring, not students.
Some students do buy their first properties - with or without mum and dad's help.
But it is a rarity. While there are plenty of advertisements heralding city centre apartments as an ideal place to buy for your child to live in at university, it's usually the parents buying the apartment as an investment for themselves.
Shared ownership is one way of helping your child to buy his or her first home. But more commonly parents gift or loan a deposit to their child, or act as guarantor on a loan.
Stuart Wills, mortgage broker at MortgageLink West, says the tight mortgage market has made it more difficult in the past couple of years for younger people to get their first mortgage.
"Banks have increased the level of deposit they want and 95 per cent loans aren't readily accessible any more. The banks are looking for 15-20 per cent deposit and the kids are leaning on their parents to get that," says Wills.
Most commonly parents will guarantee the child's loan.
But this isn't the best or safest way to go and has a number of potentially dire consequences.
Typically, lenders will want a signature on an unlimited guarantee.
"The kids get a mortgage from the ASB and the ASB gets security over the parents' house," says Wills.
What many parents don't realise is that the lender has taken security for the entire loan and all further lending by that child and his or her partner, including business loans, credit cards that get out of hand and so on.
The parents are unwittingly also offering unlimited security to their son or daughter's partner. That's not good if the son or daughter-in-law wants to rack up debt behind your child's back.
If the parents can't borrow money themselves and lend to the child, then they should sign a limited guarantee with the child's lender, not the unlimited one that is usually presented to them.
The limited guarantee should be reviewed and removed once the child has met "the limitation", which means when the child's property has risen sufficiently in value so that he or she has equity in it.
Parents who have signed a limited guarantee also need to be careful when signing any future documents for the child in case an unlimited guarantee is included in that document.
Wills has seen this happen to clients. "We see the aftermath where things have gone wrong. The kids might have had a marriage break-up and have maxed out their credit cards, or taken business loans, and the parents have unknowingly guaranteed the whole lot."
In one case, Wills found that a son and his ex-partner had racked up debts of $70,000 over and above the value of their home.
Wills recommends instead of going guarantor that the parents borrow the money for the deposit in their own right and then lend or gift that to the child, rather than risk their own home.
Another thing to be wary of is that the money should be loaned to the child, not gifted. That way should the marriage split up, instead of each partner taking half of the deposit money, it is a debt on the property that will be repaid to the parents when the house is sold.
Whatever approach you choose to help a child buy their home, the arrangement should be formally written up - preferably using a lawyer, says Wills
Too often, says Dudson, adult children and their parents can't "connect the dots".
"The children think the parents have a lot of money."
In one case, she was incensed by the adult children who were expecting to live at home on $50 a week.
"I got them to bring one of the children in and when I explained [to the adult child] what the implications for the parents were of having the children at home not paying much board he went from paying $50 a week to $150 a week.
"The parents were subsidising the children who had their whole working lives ahead of them. The opportunity cost for the parents was that they couldn't save for their retirement because they were subsidising the kids. But the kids had no idea."