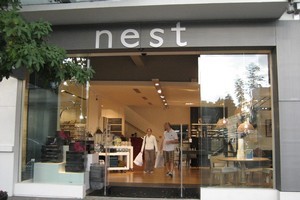 Receivers have been appointed to homeware retailer Nest but the stores are still trading.
A representative from receiver Corporate Finance Ltd was not available for comment but calls to stores were directed to their offices. The Tauranga, Napier and Palmerston North stores, which are franchise operations, are separately owned and are not believed to be affected.
The Auckland and Christchurch stores said receivers have been appointed but they are still trading after a stocktake. TV3 reported that 25 staff were employed at the affected stores.
The company is New Zealand owned and started in modest circumstances in 1997.
Owner Pixie McKinnon was quoted last year by the Herald as saying that customers were watching what they were spending and the homeware market at the top end was getting smaller.
The company faced competition from nood, the homeware chain owned by Kathmandu founder Jan Cameron.
Nest's owners operate stores in the three major cities and franchise stores operate elsewhere, according to its website.
Nest has products manufactured under its own brand and is also distributor for other brands.
The business was advertised for sale this morning and the receivers' name was on the advertisement.
When asked about the failure, Prime Minister John Key said clearly some of the sectors of the economy were struggling, including retail.
"That's, in part, coming about because New Zealanders are saving more and not consuming as much at the moment. But you know these things go through their phases"
He said the Government was working to make the economy stronger.
"We are putting as much stimulus in the economy as we can."
- NZPA