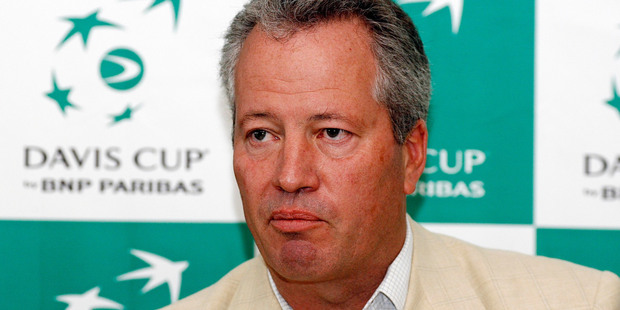 Dysfunction at the Greymouth Petroleum board has become "more serious" since a judge ordered one group of shareholders to sell up, the High Court has heard.
Greymouth Petroleum chairman Mark Dunphy and fellow director Peter Masfen have been embroiled in a dispute with estranged board member Jim Sturgess since 2011 after what an interim judgment referred to as a "destruction of trust" between the parties.
In that judgment in May, Justice Murray Gilbert said Sturgess must take responsibility for this breakdown and said the director's reporting to the board was "inadequate, evasive, and sometimes misleading".
Dunphy, and interests he represents on the board of the Kiwi oil and gas company, hold 52 per cent of the firm while Masfen - with his wife - owns 34 per cent.
After the breakdown in their relationship, Dunphy and Masfen launched court action seeking orders for Sturgess and his interests - who hold 14 per cent of the company - to sell their shares on the open market.
The estranged director issued his own claim against Dunphy and Masfen, but Justice Gilbert ordered the Sturgess interests to sell their shares at fair market value after arbitration.
Last Friday, the parties were back before the same judge seeking orders about the sale process.
While there was some agreement about what was being sought, Dunphy and Masfen lawyer Mark O'Brien said the "devil was in the detail".
Another lawyer representing Dunphy and Masfen interests, Jim Farmer, QC, said the sale process had not got off to a "promising start" and that dysfunction at the company since Justice Gilbert's decision had "become more serious".
Farmer sought, together with other orders, to have Sturgess' interests appoint a director in the man's place.
A lawyer representing those interests, Philip Skelton, QC, agreed that the board was dysfunctional but not that the situation had become worse since the judge's decision.
Skelton also said Sturgess himself had denied "any wrongdoing in matters" since then.
A corporate trustee for Sturgess' family trust was in the process of finding someone else for the board, Skelton said.
Justice Gilbert made an order, by consent, for Sturgess to be replaced on the Greymouth Petroleum board within the next 28 days.
Failing this, a board member could be appointed by the Institute of Directors, the judge said.
While the judge made this order he reserved his decision on the applications for separate orders associated with the share sale.