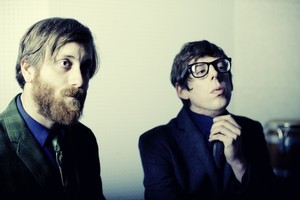 The Black Keys have withdrawn from this week's Big Day Out.
The Big Day Out promoters said The Black Keys had withdrawn due to exhaustion, with the band explaining in a statement the reasons for their non-appearance.
"The Black Keys are sorry to announce the cancellation of the New Zealand and Australian tour including all appearances at the Big Day Out touring festival as well as a portion of the European tour in March. An arduous year of touring and promotion has drained the band and necessitated time off.
Dan and Patrick wish to thank all of you who have shown such incredible support since the release of 'Brothers' and have helped make the album a success."
New Zealand band Kora will replace them on the line-up.
- NZ Herald staff