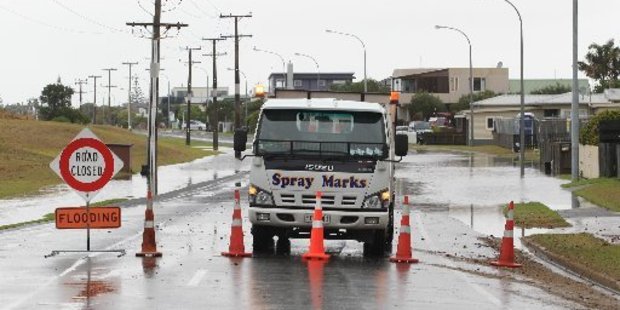 Tauranga City Council is encouraging people to clear their gutters ahead of heavy rain forecast to hit Tauranga tonight.
A council spokesman said contractors had also been instructed to inspect stormwater infrastructure and put in place measures to help the system cope with the expected water.
Before heavy rain contractors check and clear debris from about 100 stormwater grates at 60 locations around the city, as well as from 36 beach and dune stormwater outlets.
Heavy rain and thunderstorms are predicted to begin late tonight and tomorrow.
From Wednesday afternoon through to Thursday morning rain is expected to be very heavy.
In the 18 hours from midday Wednesday to 6am Thursday as much as 100mm to 150mm of rain is expected. Rainfall intensities may reach 30 to 40mm per hour at times.