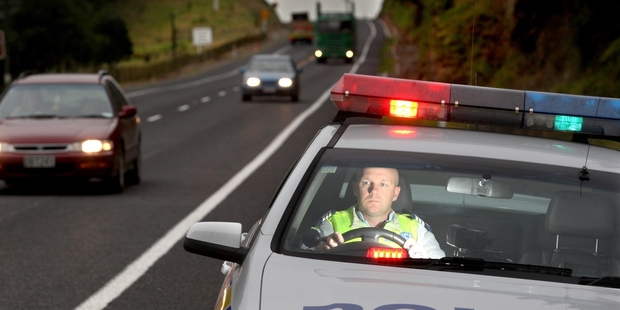 Hamilton boy racers were greeted with a "welcoming committee" made up of Tauranga police on the Kaimais.
Sergeant Mike Owen said most of the drivers in the group of 15 to 20 boy racer cars were well behaved when driving to Tauranga about lunchtime yesterday, but some were pulled over and ticketed.
"We stopped about six or seven of them for all sorts of reasons like overtaking, speeding and general vehicle checks.
"We gave them a nice welcoming committee to our area.
"They were generally well behaved but we got seven or eight offences out of them then sent them on their way."
Mr Owen said the drivers were headed to Mt Maunganui and Papamoa before returning to Hamilton.
He said police received two calls from the public about one car in particular that had reportedly been driving dangerously at speeds of about 140km/hr on the Matamata side of the Kaimais, but Tauranga police were unable to find the culprit.
Mr Owen said it was the first convoy of boy racers to come to Tauranga in a few years.