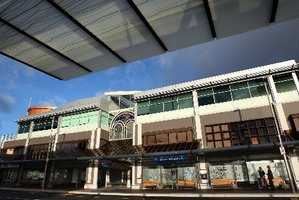 Tauranga City Council's $400 million debt and other financial issues will be the focus of an election meeting next Tuesday, organised by Citizens Advocacy Tauranga (CAT).
CAT chairman Leo Mangos said the guest speaker would be Larry N Mitchell, a Puhoi-based local government finances and public policy analyst.
The public and all Tauranga's mayoral and council candidates have been invited to attend the meeting which has been headlined: "Don't miss this chance to hear an independent expert assessment on how local government can fail ratepayers".
Mr Mangos said Mr Mitchell was prepared to respond to written questions provided in advance and would "select some of the questions to answer". Questions of no more than 20 words can be emailed to CAT secretary Roger Bailey at crbailey@paradise.net.nz.
He said Mr Mitchell's presentation would give new candidates the opportunity to have some understanding of the issues they will face if elected.
The 7.30pm meeting will be held in the Tauranga Girls' College Hall in Cameron Rd.
Next Wednesday will feature another election meeting, organised by the Multicultural Tauranga. Time restrictions mean the invitations to the "meet the candidates" meeting have been extended only to the mayoral contenders and those contesting the Te Papa/Welcome Bay Ward and Mount Maunganui/Papamoa Ward - 15 of the 33 candidates.
The public meeting will take place at 6pm in the Village Hall, Tauranga Historic Village. The two wards were selected on the basis that they had a greater composition of migrants.
Questions can be sent in advance to enquiries@trmc.co.nz.