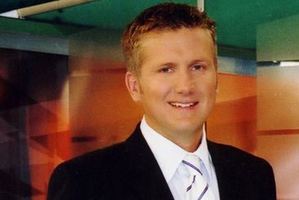 Al Jazeera correspondent Wayne Hay, formerly a TVNZ reporter, was arrested while covering events in Cairo on Tuesday along with three others, Al Jazeera reported.
Mr Hay was a former Tauranga Boys' College student.
Al Jazeera said the arrests followed the detainment of correspondent Abdullah al-Shami, who was arrested after the raid of the pro-Morsi sit-in at Rabaa al-Adawiya on August 14, along with Mohamed Badr, a cameraman for Al Jazeera's Arabic channel Mubasher Misr, who has been held for more than one month.
The network called for Egyptian authorities to release its staff unconditionally along with their belongings and equipment.
It said there had been a campaign against Al Jazeera, as the channel's offices were raided last month with security forces seizing equipment which was yet to be returned.