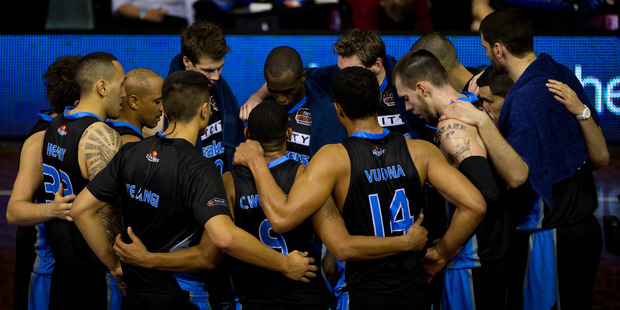 When CJ Bruton and Corey Webster score more points than the Breakers' starting five combined, chances are the defending champions had a bad night.
No disrespect to Bruton and Webster, but the back-up guards are rarely required to pick up the scoring slack.
That usually falls to the likes of All-Star starters Cedric Jackson and Tom Abercrombie but, during the Breakers' 13-point loss to Sydney on Saturday, they and their fellow starters were strangely quiet.
The result - Sydney's first success in their last eight games against New Zealand - has seen things get awfully tight atop the Australian NBL standings, with the Breakers, Perth and Wollongong all having three losses to their name.
The Breakers still lead by virtue of their extra win, but that could quickly change if their starters fail to shake off the malaise displayed against the Kings.
"We needed a little bit more production from our starters tonight," said assistant coach Dean Vickerman. He was being kind.
Jackson and Abercrombie led the way but still shared just 16 points, while Mika Vukona (six points), Alex Pledger (four) and Daryl Corletto (one) all had sub-par games. Collectively, the starting five shot 9-41 from the field (22 per cent) and managed only one three-pointer.
Their lack of production was the biggest reason why Sydney streaked away at the beginning of both halves, opening the game with a 15-2 run and backing that up with a 12-3 run to start the third quarter.
"The first five minutes of every quarter, I don't think we had five minutes there where we scored over four or five points," Vickerman said. "We really struggled to get an offensive rhythm at the start of quarters."
Bruton did his best to bring the Breakers back into the contest but, at 36, he shouldn't have to shoulder the offensive responsibilities. The Australian scored a season-high 18 points, while Webster, another of the bench brigade, chimed in with 11.
"Those bench guys are playing well, they're playing well at practice and they're being really aggressive," Vickerman said. "CJ had one of his better games of the season and I thought Corey, at the end of the first quarter, had a good impact in the game."
The same cannot be said for the man Webster is backing up. After a week in which he recorded the Breakers' first triple-double, was named ANBL player of the week and selected to start the All-Star game, Jackson was largely ineffectual, outshone by his opposite number.
Sydney point guard Corin Henry poured in 29 points to leave the league's top-scorer, teammate Ben Madgen, relegated to second-fiddle.
- APNZ