Hello readers, my name is Dominic Corry and I am your new nzherald.co.nz film blogger.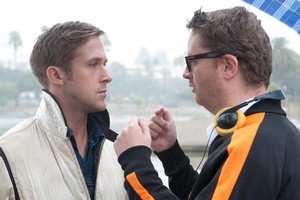 I really love films, and I plan on using this space to extoll that love, provoke discussion and perhaps bring to light some movies which deserve more attention than they get.
I'm kicking off this little venture by listing my top five movies of the year, and why I think they are so awesome.
You'd be hard-pressed to find someone who didn't enjoy Drive (except for this woman), the ultra-stylish action thriller that succeeded as both a lyrical character study and a bad-ass crime flick.
Surrounded by such 'du jour' actors as Mad Men's Christina Hendricks, Breaking Bad's Bryan Cranston and An Education's Carey Mulligan, Ryan Gosling ascends to unquestioned leading man status with an understated performance that projects infinite cool.
For these reasons and many others (The music! The locations! Ron Pearlman!) Drive is my film of the year.
The documentary Catfish is my No. 2 film - it screened at this year's World Cinema Showcase Festival, then had a brief run in theatres. It's one of those films where the less you know the better going in, and I was lucky enough to remain spoiler-free before I saw it.
Watching the film was one of the most tense movie-going experiences of my life - I was never less than utterly enthralled. If you haven't seen it, try to resist the urge to read anything about it and just rent the DVD.
My No. 3 pick is the Coen Bros' True Grit, which came out in 2010 in most territories, but was released here in February to capitalise on all the Oscar attention it was getting.
So while the film may be fading in the memories of some, it's important not to forget just how freaking awesome it was. The Coens were in top form delivering an effortlessly watchable Western that featured a career-best performance from Jeff Bridges and a winning comedic turn from Matt Damon.
Terrence Malick's The Tree of Life (No. 4 on my list) was a hugely polarising film that I happened to completely fall in love with.
It's difficult to begrudge anyone not enjoying the film however, as its out-sized ambition (it visually portrays nothing less the origins of the universe) and dialogue-light, lyrical dramatics aren't necessarily everyone's cup of tea - even star Sean Penn admitted to being a little baffled.
I loved the ambition, and I found the family stuff to be the most emotionally honest evocation of childhood I've ever seen in a movie.
Maybe you just had to be in the right mood.
My fifth favourite film of the year is Woody Allen's Midnight In Paris, which marks his most financially successful movie ever.
It's nice to see Allen's pariah status thawing slightly with the (relative) popular success of this Owen Wilson-starring fantasy comedy.
As modern cinema's most prolific living filmmaker, the fact that Allen keeps making pearlers after all these years is nothing short of miraculous.
Romance and nostalgia are two of his specialities, Paris manages to be clear-eyed about the latter while embracing the former. I smiled from start to finish.
Other films I admired greatly but didn't make my top five include Captain America: The First Avenger, Never Let Me Go, Agora, Super 8 and Tamara Drewe.
What were your favourite films of the year?
-nzherald.co.nz