The game deserved a winner, the home fans deserved a City winner, but a loss would have been a cruel result for either side.
Versatile Wanganui City and Massey University slugged out a 1-all draw in their Federation League match on Saturday in front of a decent Wembley Park crowd.
They got to see an absorbing final home game of the season for City where a matter of centimetres stopped both sides snatching victory in the final minutes.
Read more: Football: Wanganui Athletic gift PN Marist the Lotto Federation football competition title
Football: Wanganui City get revenge with Federation League win over Hokowhitu FC
"Although it's not three points, I'm happy with one point, and I thought we created a lot more opportunity than them to actually win the game," City coach Kelvin Francis said.
"They're a team that battles hard."
The third meeting of the two clubs this year followed Massey's 8-1 hammering of the Whanganui side back in May and City's revenge victory a week later in Federation Cup play.
City and Massey are arguably the form teams of recent weeks with City on their best run of the year - three games unbeaten - and Massey having only lost once since April.
Despite three good chances in the frantic opening minutes City fell behind in the 7th minute when Blair Lankshear pounced of City's failure to clear the ball from a Massey corner.
"It's not like it was a fantastic piece of play from them, it was a lapse of concentration from us but in the end they took their chance," Francis said.
City played with width, in a bid to go around Palmerston North side, and use the boots of Anthony Bell and the head of Dan Aplin as attacking targets.
By contrast Massey kept things more central and countered quickly and directly when they turned the ball over.
The home side chipped away and nearly levelled just before the break when Kyle Graham-Luke shook the cross bar.
But it took just 10 second half minutes for City to get the parity they were after when Bell brought the ball down to his feet on the edge of the box, turned and smashed in the equaliser.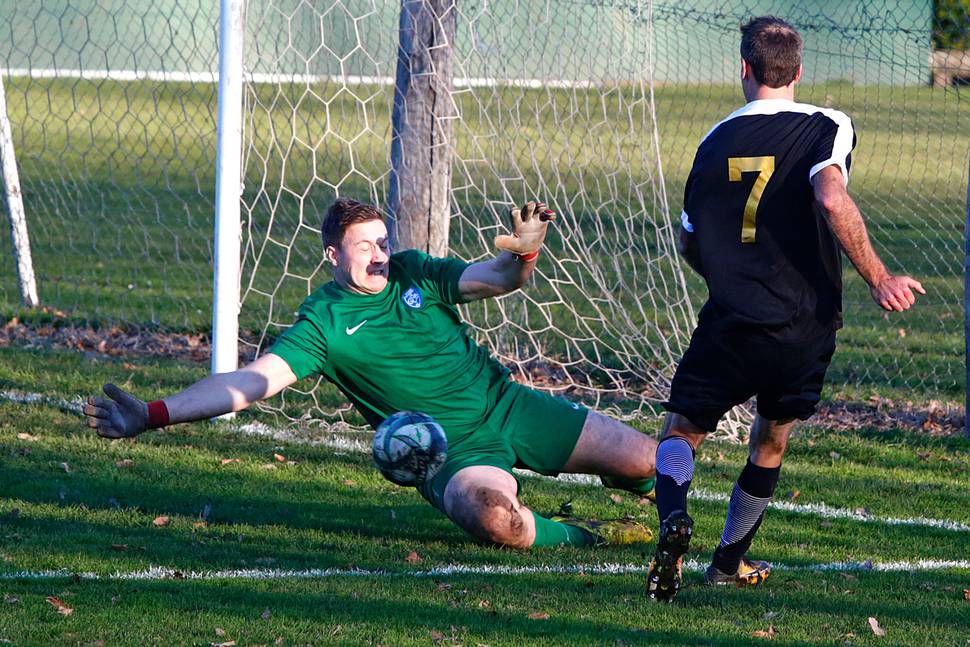 City probably had more chances than Massey from that point but both sides had one golden chance a piece with time running out.
Massey's Fraser Eddowes had City's last man Thomas Sinton beaten and was setting himself to fire past keeper Merrick Slade when Marcus Jones came screaming across from out wide to get in a well-timed tackle.
That save earned City a chance to snatch a winner of their own when a powerful Eli Fleming effort was goal bound, only for Massey's Angus Preston to head back off the line.
"I had an idea that they were going to get back behind the ball and make it hard for us to break them down - and they did that again today," Francis said.
They result didn't do favours for anyone, with Massey staying third while City remain second-to-last, the draw denying them a chance to leapfrog New Plymouth Rangers into sixth.
"But it's positive going into next week's big game against Marist. We've got nothing to lose against them."
Francis said City will head into that away game with an attacking mindset and buoyed by their recent run.
"It's pretty good considering where we've come from and our group has got quite small through injury and next week we've got a few away," he said.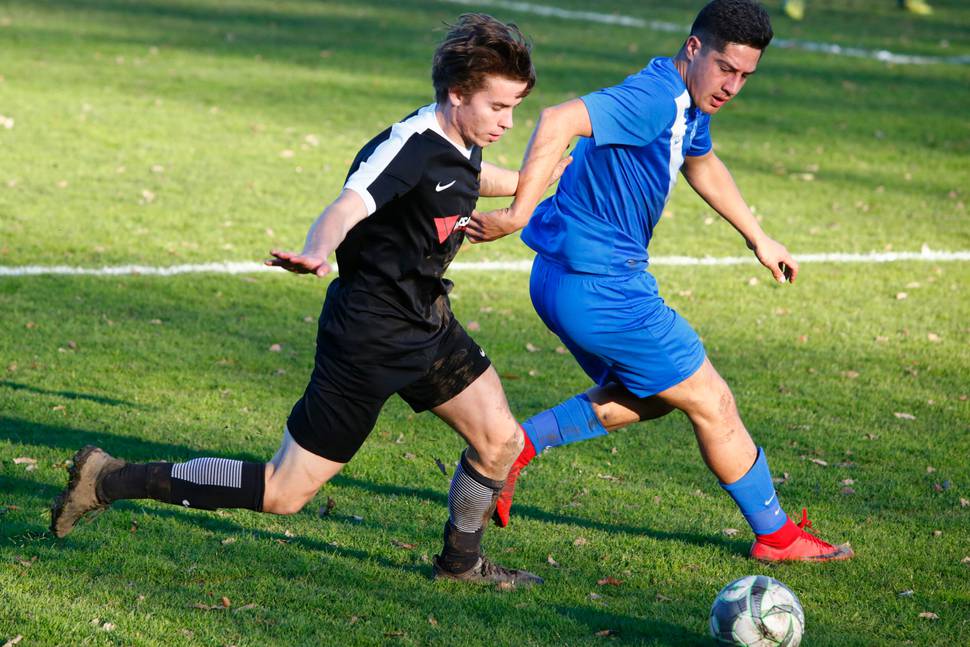 "It's a shame there are only two games to go - just as we start to get a bit better, but it's been a long year for them. We can look forward to the last few games and then those players who will be looked at for the senior reps."
Francis said it was nice to have a good crowd.

"Being the last home game, it was awesome to get some home support. It's better - the park's really good when it's full and it brings a good atmosphere."
After taking on Marist, City finish their Federation League campaign away to bottom of the table Red Sox Manawatu.
In other matches, North End beat Red Sox 3-2, Palmerston North Marist beat Wanganui Athletic 3-2 and Hokowhitu beat New Plymouth Rangers 2-1.