Damp weather and a smaller venue did not diminish Whanganui's Diwali celebrations on Saturday night.
"There were at least 350 people there and I think everyone thoroughly enjoyed it," said organiser Vijeshwar Prasad.
Prasad is president of the Multicultural Council of Rangitikei/Whanganui and has been involved in organising Diwali and other cultural celebrations for 20 years.
"With the Whanganui War Memorial Centre closed for renovations, we held the Diwali celebrations in the Whanganui Girls' College Hall.
"It's a much smaller venue of course but it worked well."
The annual Hindu festival of lights is an autumn celebration in the northern hemisphere and has become a spring festival in New Zealand.
Whanganui MP Harete Hipango attended her first Diwali event and Prasad said she thoroughly enjoyed the experience.
"She attended the recent Festival of Cultures in Majestic Square but this was her first Diwali.
Hipango described it as "a spectacular, joyous celebration of ethnic and cultural diversity."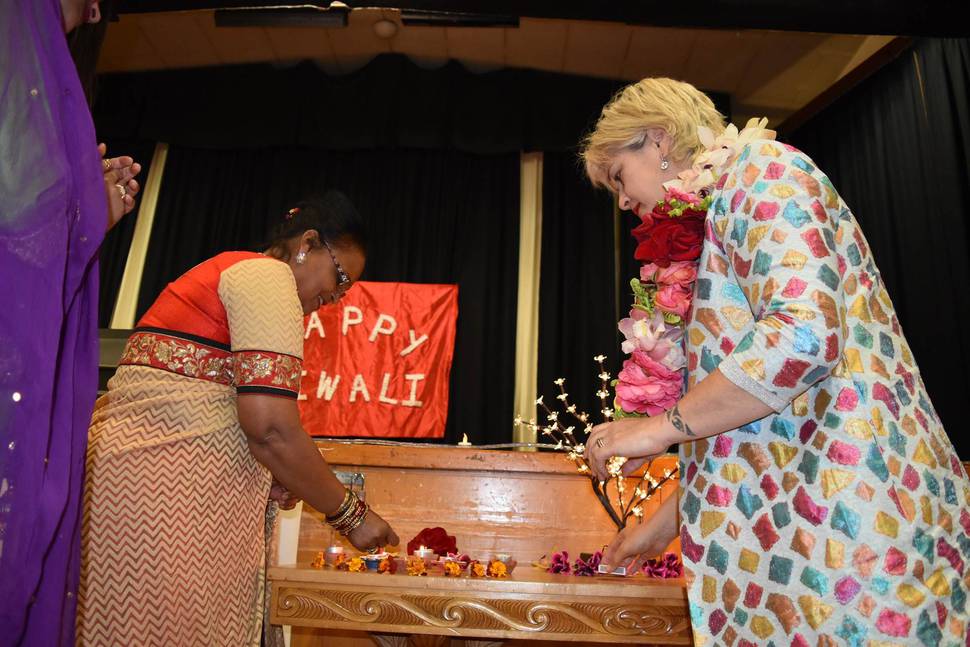 The cultural performers included Indian, middle- eastern, Spanish, Samoan, Cook Island and Fijian groups.
"I think Whanganui is the only place where Diwali celebrations include other cultures," said Prasad.
Together with his wife Pushpa, he welcomes new migrants to Whanganui and says the work leads to "many wonderful cultural associations".