A yellow stack of tubes has won a top award for a Whanganui artist.
At last nights Portage Awards in Auckland - New Zealands premier awards for the ceramic arts - Andrea du Chatenier was honoured for her work Yellow Stack.
And that means du Chatenier will be swapping Whanganui for Denmark as the piece earned her an international residency to study at the prestigious International Ceramic Centre in Guldagergaard.
A teacher at Ucols school of fine arts, du Chatenier is a former Sarjeant Gallery artist-in-residence at Tylee Cottage.
She described her winning piece: The basic necessities for a pot are good joins and sympathetic decoration. There are no joins in this pot; it is a stack of elements held together by its glaze.
Its a small sturdy tower that relies on its surface embellishment for its structural integrity. Judge Emma Bugden was more effusive, commenting: The casualness of this sculpture belies a deft mastery of technique; it takes a specific kind of energy to be this relaxed.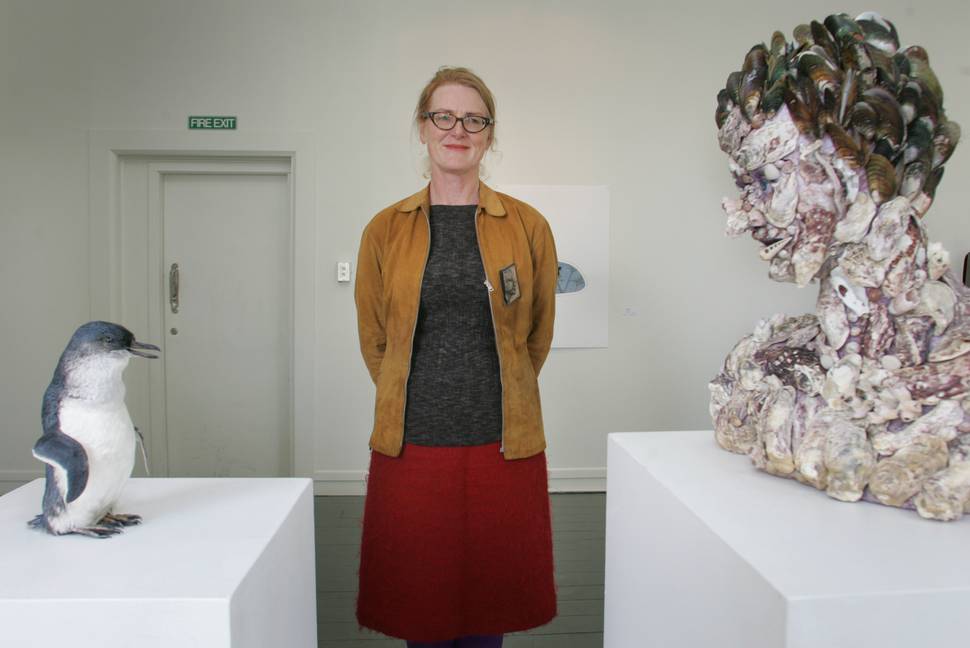 Here a stack of tubes incline together, seemingly at the point of collapse, propped up on each other and glued by their own glaze. Its a sculpture that jostles and fizzes and revels in its formlessness.
The recipient of numerous grants and awards for her work, du Chatenier exhibited at the 2004 Sao Paulo Biennale and has shown widely both nationally and internationally for more than a decade.