Four of the six All Blacks Sevens players injured while in Dubai for the first tournament of the HSBC World Rugby Sevens Series have returned to New Zealand, prompting the call up to three more to join the team on their next leg.
Three players — Trael Joass, Etene Nanai-Seturo and Taylor Haugh — have left New Zealand to join the national men's team in South Africa ahead of this weekend's HSBC Cape Town Sevens.
While in Dubai last week Kurt Baker, Jona Nareki and Akuila Rokolisoa all suffered injuries before the tournament began, while Sam Dickson, co-captain Scott Curry and Regan Ware were injured over the course of the weekend.
Despite only nine players available for the Dubai final, the All Blacks Sevens claimed the title with a 21-5 win over USA - their first in nine years.
Joass was the only available contracted player in New Zealand and left for South Africa on Monday night.
Nanai-Seturo, who was a part of the Commonwealth Games Gold medal winning team in April, has been released by the Chiefs to join the team. Haugh was part of the Sevens squad at last month's Oceania Sevens. Both left for South Africa today.
Baker, Rokolisoa, Dickson, and Curry have all returned to New Zealand while Nareki and Ware have travelled to South Africa with the possibility of being able to play this weekend.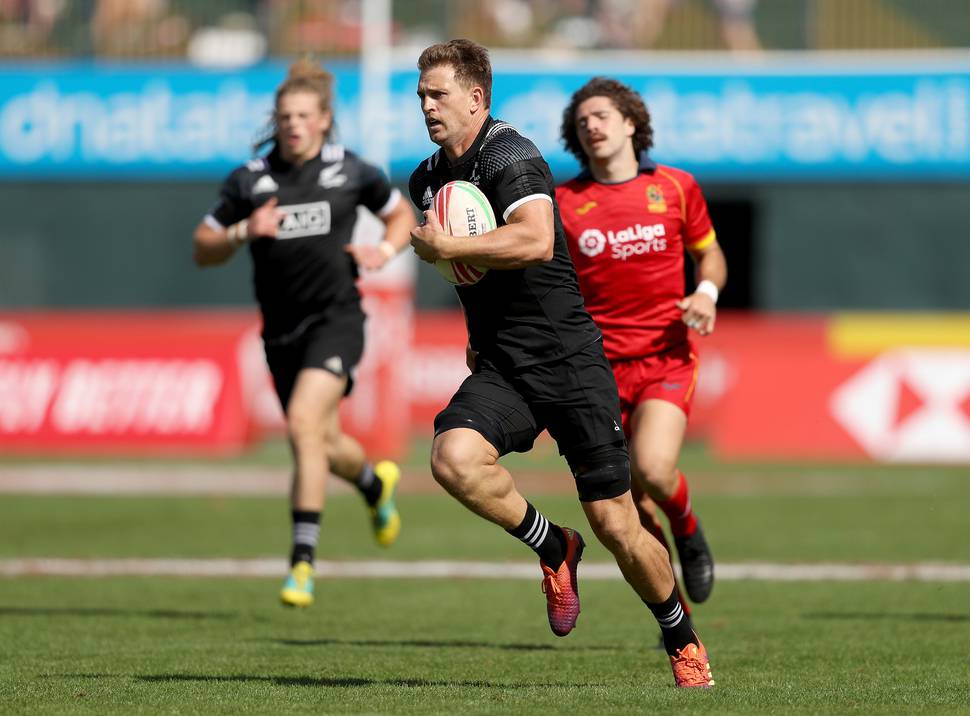 New Zealand Rugby High Performance Sevens manager Tony Philp said it was a unique situation.
"The mix of injuries and also unavailable players is not something we have experienced like this before, so we are incredibly grateful to be able to send players over to join the team that have experience in our environment," Philp said.
"We are hugely thankful to the Chiefs for releasing Etene from his pre-season duties, this highlights the positive relationships we have been fostering with Super Clubs and is another example of how we can work together."
Tim Mikkelson was unavailable due the impending arrival of his first child while Joe Webber was continuing his recovery from an arthritic injury. Joe Ravouvou awaits his New Zealand citizenship after changes to the World Series eligibility rules prevents him from competing until such time.