No conflict of interest, no misuse of the member database.
That is the Downtown Tauranga board's ruling on an email that caused an election uproar.
The organisation, also known as Mainstreet Tauranga, represents CBD businesses and receives council money. It is managed by marketing company Tuskany.
Tuskany chief executive Sally Cooke is a spokeswoman for Downtown Tauranga and manager of mayoral candidate Tenby Powell's campaign.
Downtown Tauranga sent an email on Powell's behalf to its member database inviting people to a meet-and-greet.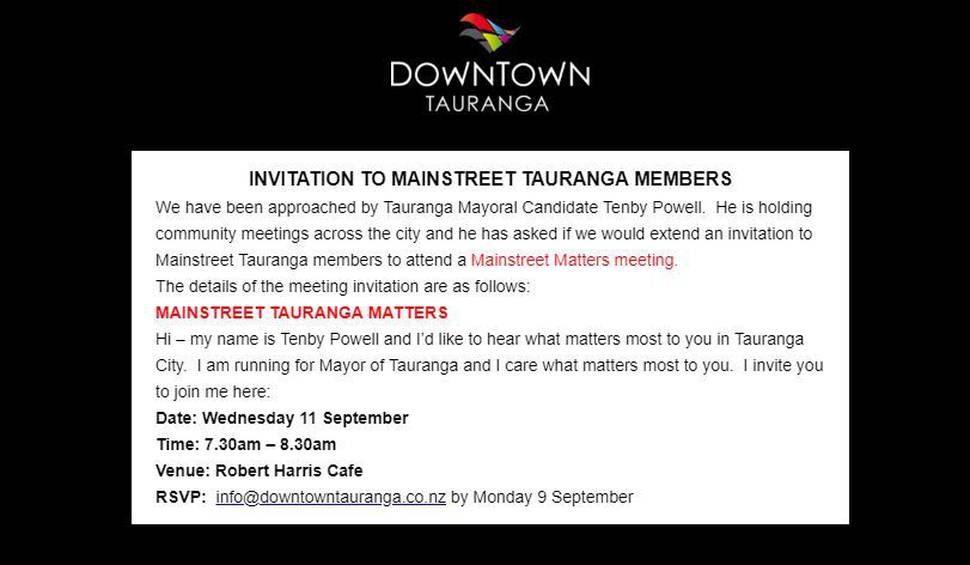 The email was raised as a potential conflict of interest , and inappropriate use of the database in