One year ago Paula Johnson was so heavy she couldn't walk to the dairy.
Now she's off to run a marathon in China.
She'll be part of a team of 72 New Zealanders setting off to conquer the Great Wall of China on May 21.
At 150kg the Whanganui mum of five struggled with tasks others take for granted.
"I couldn't even take my kids for a walk, if they got smart there's no way I could chase them."
"Now I'll outrun my kids."
Today, 42kg lighter, she feels like a different person.
"With the training comes the self confidence, the weight loss, the motivation, learning to love yourself."
When she first began running she used to hide her face with a hoodie and sunglasses.
"I was still you know 130kg and I thought I looked ridiculous."
Now drivers honk their horns and shout words of encouragement.
"That feels really cool."
She remembers clearly the moment she decided to turn her life around almost exactly one year ago.
"I never looked in the mirror I didn't like what a saw but I caught myself one day, and I just thought 'look at what you've become, you can't go on like this'."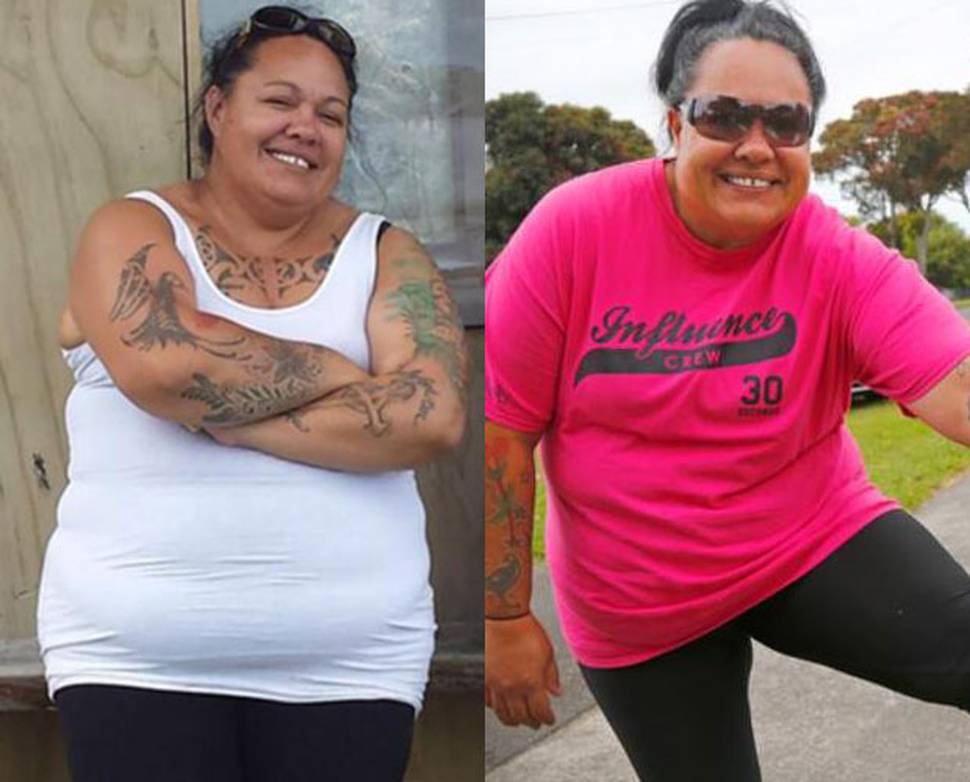 She began by doing a series of body weight exercises.
"I lost some weight that way but I plateaued."
Then she saw a Facebook post about the trip to China by motivational couch Doug Healy.
"I saw the call out and I thought 'wow that's me, that's what I need to do'."
From struggling to walk she now runs 6km each day topped off with a weekly half marathon run.
"A marathon's 42km so were only getting a taste of half at the moment," she says.
Along with her other team members she logs her daily training via their Facebook page along with words of encouragement.
She will run with group up the Great Wall steps through rugged villages and rugged terrain, all in blazing heat.
In preparation she runs up the Durie Hill steps 10 times twice a week.
"In China we'll be doing 5000 of the suckers."
Despite the progress she's made, running the Great Wall of China Marathon is still a daunting challenge.
"I've seen video of proper athletes faint during the run."
"But its doable...where the mind goes the man follows."
To fund the trip her sister started a Givealittle page to raise the $5000 needed, which includes airfares and accommodation.
While she has paid most of the fare she'll need another $2000 by March 10 to make the trip.
"The money I never really worried about I knew that if I worked on my fitness it would all work itself out."
"All I can do is pray."
Her physical transformation has been part of a larger change in her life. Only five years ago she struggled with a drug addiction.
Now she volunteers with the Grace Foundation Charitable Trust to provide housing for the homeless or those with mental health issues.
If you would like to help send Paula to China you can donate at https://givealittle.co.nz/cause/paulagoestochina.