Northland's rescue helicopter service is strengthening its links with iwi so it can serve remote rural areas more effectively, and boost awareness about what it does among Maori.
The service's Maori ambassador, Richard Shepherd, said the aim was to ensure that the needs of Maori were being met, and that ultimately more lives would be saved, especially in isolated communities like Matauri Bay and the Karikari Peninsula.
According to St John ambulance statistics, about a quarter of the almost 1000 people who were transported by Northland rescue helicopters last year were Maori. Mr Shepherd said patients were often very young or elderly, and lived in remote locations, meaning a helicopter was their only lifeline in the event of accident or illness.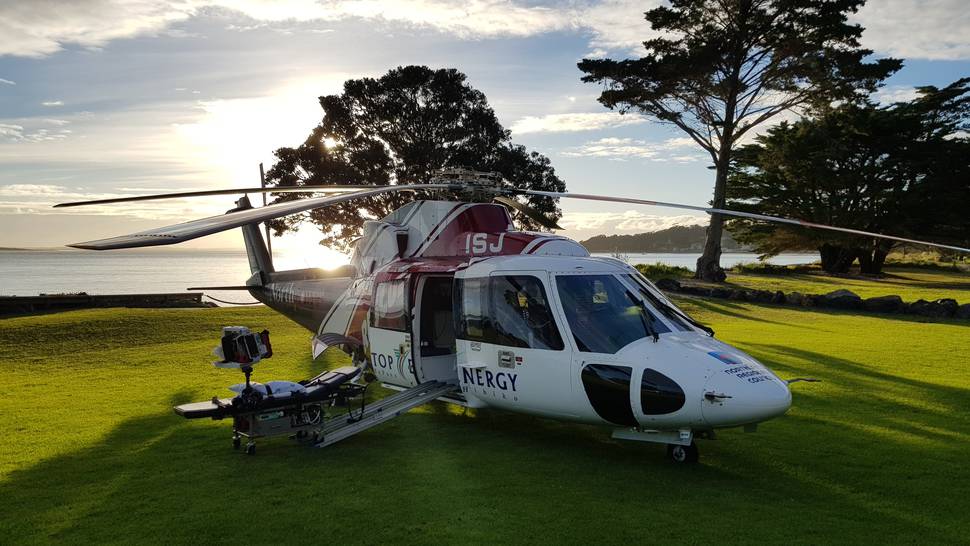 "With hospital facilities being down-graded over a number of years, specialist medical help is only available in the major cities and towns," he said.
"In these beautiful yet very remote places, access to medical help is often over a very long distance, through rough terrain that is only accessible by 4WD vehicles, and in some cases only by sea.
"During an emergency time is critical, and for these communities it's the Northland rescue chopper that provides that link."
Kaitaia GP Dr Lance O'Sullivan said the helicopter service had an impressive track record in terms of caring for Maori communities all over Northland.
"I've worked in the community here for 12 years, and at Kaitaia Hospital for a number of years, where we've needed the services of the rescue chopper," he said.
"It's like the cavalry arriving. When you've got a person sitting in there injured the noise of the rotors coming in is music to our ears."
The service was especially crucial for Maori living in distant, often inaccessible areas, where transportation by road would either take too long or be too dangerous for a sick person.
"The chopper gives us the opportunity to get people to the right care in minutes, or hours, rather than many hours or even days," he said.
Paul Ahlers, chairman of the Northland Emergency Services Trust, which operates the rescue chopper, said Mr Shepherd was also creating educational and employment opportunities for Maori, and assisting with the trust's ongoing fundraising activities.
Making use of the rescue organisation's expertise and experience, Mr Shepherd, who authored the rescue service's tagline Awhi atu awhi mai (Lifting the spirits of each other), would focus on promoting aeronautics as a potential career path amongst young Maori.
"We are the only rescue helicopter operation certified to do our own maintenance, which means we have an impressive engineering operation on our own doorstep," Mr Ahlers said.
"We also have three state-of-the-art helicopters, and a world-class flight simulator, all located in Whangarei, so there are excellent opportunities for young Maori to be involved in an exciting and challenging industry."