The Kaipara Flats premier cricket team has finally found some success in Northland's premier cricket competitions, winning the two-day championship with a week to spare.
The Brendon Bracewell-coached side had made the final and lost in both the T20 and one-day competitions played earlier in the season. Leading the current competition going into their last game against Westech Automotive Maungakaramea, it was a chance to redeem their season.
Even though only one day of the two-day game has been played, the title was decided after Coalies Onerahi Central Premiers, who are second on the table, couldn't reach 200 in their first innings against Generation Homes Whangārei Boys' High School at Kensington Park.
Onerahi managed 197 with the bat which meant if they beat WBHS outright and Kaipara failed to beat Maungakaramea next Saturday, the two teams would be even on points. However, because Kaipara beat Onerahi in an earlier game, this gave Kaipara the rights to the title.
Anything but an outright win for Kaipara look unlikely after they bowled their opponents out for 63 while they chased Kaipara's first innings score of 200. Maungakaramea still trail by over 100 runs as they will resume on 26 for 1 in their second innings on Saturday.
"It's great to have won it in this format," Kaipara captain Rory Christopherson said.
"In this championship format, it's good to get over the line because it's the one discipline that requires consistency throughout season and it's less about luck on the day."
Christopherson said the rub of the green had not been in his side's favour at key moments in the season which had contributed to their poor showings in finals.
"Those two losses in those two finals was not ideal but, for us, it's a case of moving on and moving forward, resetting our goals and improving for next year."
He lauded coach Brendon Bracewell for making the team work hard in trainings which helped their consistency for future seasons.
"We've got a lot of young guys coming though who are playing better and better which means we don't have to rely on senior players as much," Christopherson said.
Kaipara had been clear favourites in this competition and they showed why at the Maungakaramea Domain on Saturday, cleaning out the home side. Bowler Luke Beaven was the chief destroyer, taking six wickets for 25 runs off his 13 overs.
Before his efforts with the ball, Beaven was a leading figure with the bat, scoring 50 before No 6 Michael O'Flaherty top-scored with 55 to break the 200-mark.
Onerahi's attempt at stealing the title from Kaipara's grasp started well, bowling WBHS out for 93 in the first innings, Sam Walker taking four wickets. No 3 batter Kian Bird was the only one to offer resistance, scoring 50no.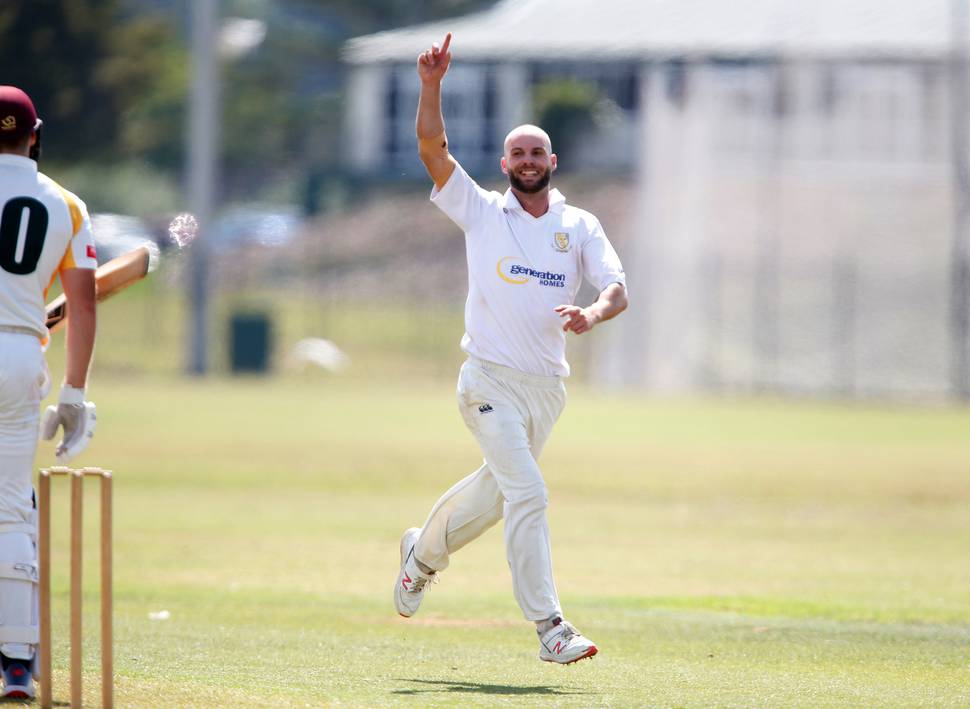 But Onerahi couldn't press their advantage, falling for 197 and just three runs short of denying Kaipara's title win for another week. Opener Todd Beehre top-scored with 47 but the WBHS bowlers chipped away regularly, three bowlers taking two wickets each.
The other game of the round saw Kamo take a slight advantage going into the final day against Duracrete Products City at Cobham Oval. On home turf, City struggled to form partnerships and were all out for 108 after 52 overs.
Kamo leg-spinner Billy Alexander-Crawford tore through City's lower-order taking four wickets for 28 runs from his 17 overs. Captain Ben Hyde chipped in with economical figures of 3 for 19 from 15 overs.
The visitors started poorly in their chase losing two wickets early until opener Lakhvir Singh was joined by Hyde who put on 50 runs between them. The side will resume on 153 for 7 with Nathan Parkes and Heera Singh at the crease.
All games will resume on Saturday, March 30.