Prince Harry and Meghan Markle are getting married this Saturday, and Northland royal-watchers are having their own celebrations.
Whangārei fan Bev Long is getting in on the action by holding a get-together at her home for about a dozen people.
"We're having a high tea on the Saturday, we'll have all the fancy cakes.
"We'll have all our flags up and the lights."
Long has hosted high teas for previous royal events, including Charles and Camilla's visit to New Zealand in 2012.
She has bought collectibles for the latest royal wedding, as she did for William and Kate's and many previous royal nuptials.
"I've got a few mugs, I've got the cardboard cutouts of them."
Long has a collection of about 3000 pieces of royal memorabilia, including cardboard cutouts of William and Kate in their wedding outfits, and the late Princess Diana.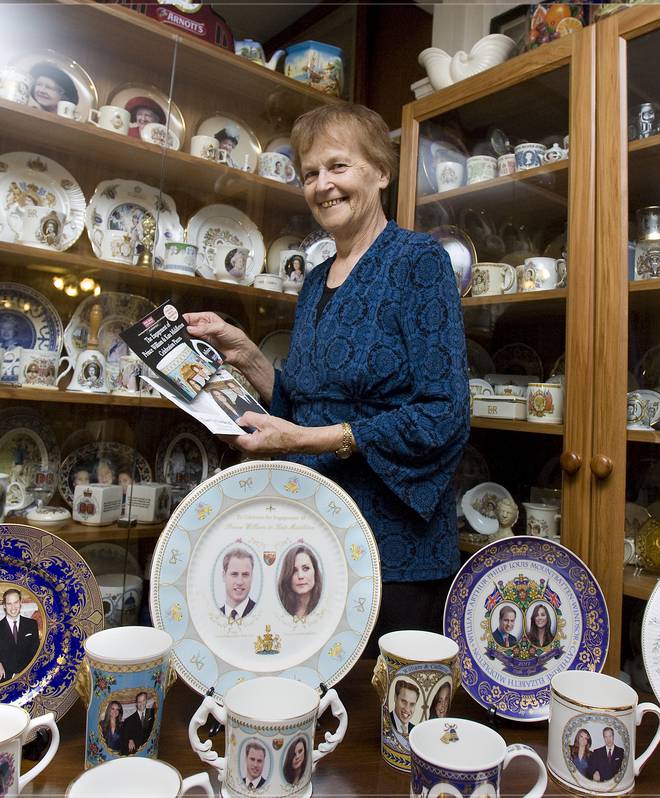 She also has items such as teapots, china sets and teaspoons related to royals such as Diana, the Duchess of York and even Queen Victoria.
She acknowledges there is not much room left in her house, as glass cabinets full of the royal memorabilia line the walls. She also collects Anzac biscuit tins.
Long "wouldn't mind" going to the wedding in person, but is unable to fly. She will watch the big event on television on Saturday night.
She is a longtime fan of Harry, as she was of his mother Diana, and "all of them really".
She is not entirely sure about Meghan Markle yet, but says "there's a good chance it will work, and as long as he's happy, that's the main thing".
"She's totally different to Kate."
She was surprised William and Kate chose the name Louis for their latest addition, but is getting used to it: "It grows on you."
"It'll be a very popular name this year, all the baby boys will be named Louis."
She had thought the pair might name him Philip, after the Duke of Edinburgh.