Three young Far North musicians are the envy of their schoolmates after they were invited on stage to perform with legendary 1990s funk-rock band Supergroove.
The trio, who form the horn section of the Kerikeri High School Jazz Band, were spotted by Supergroove when they opened Saturday's It! Bay of Islands Food and Wine Festival.
Along with band director David Lawless, the students - Michaela Hawkins (17, Kerikeri), Ben Gaualofa (13, Kerikeri), and Sydney Rowlinson (16, Takou Bay) - were invited to join the band on stage for the song You Freak Me, beefing up a brass section usually made up of trombone player Tim Stewart and saxophonist Nick Atkinson.
Sydney said they had played to big audiences before, including school prizegivings and Tauranga's jazz festival, but nothing like Saturday's 2000-strong crowd.
The trio had a long and nervous wait backstage before the song came up.
"It was nerve wracking but completely worth it. It was really exciting to have a chance to play with a professional band," she said.
The tenor sax player met the band afterwards and managed to score an autographed set list.
Other acts playing the fifth It! Festival on Paihia's Village Green were brand-new band Penny Royalty, hip-hop duo the Funky North from Kaikohe and polished covers band Scarlet Fever form Kerikeri.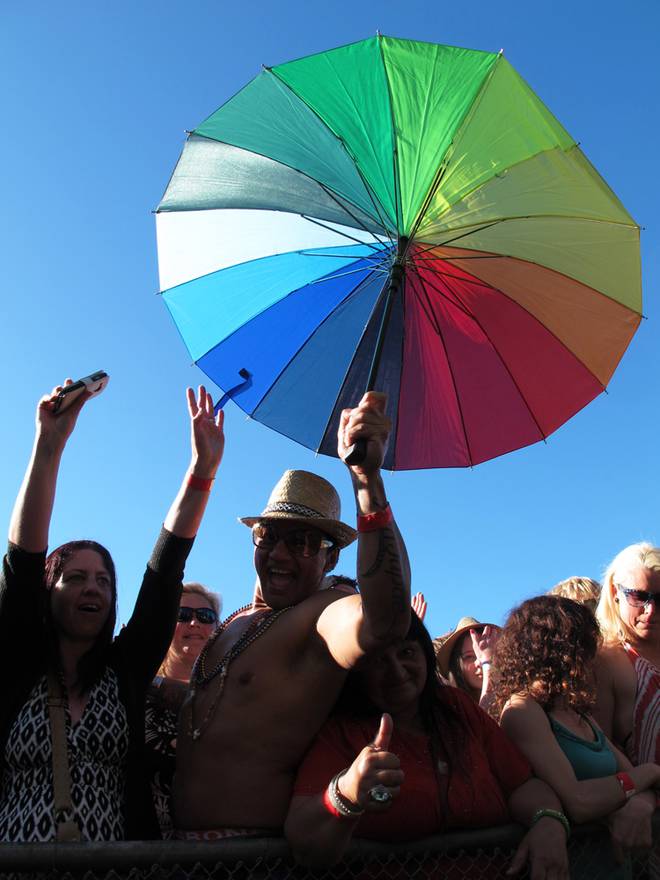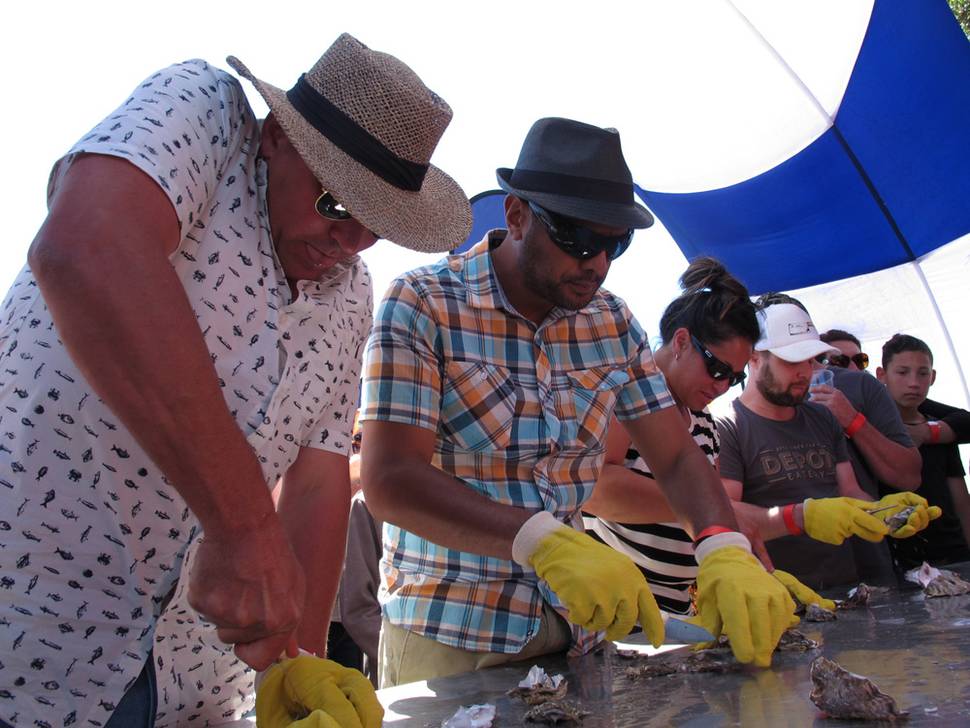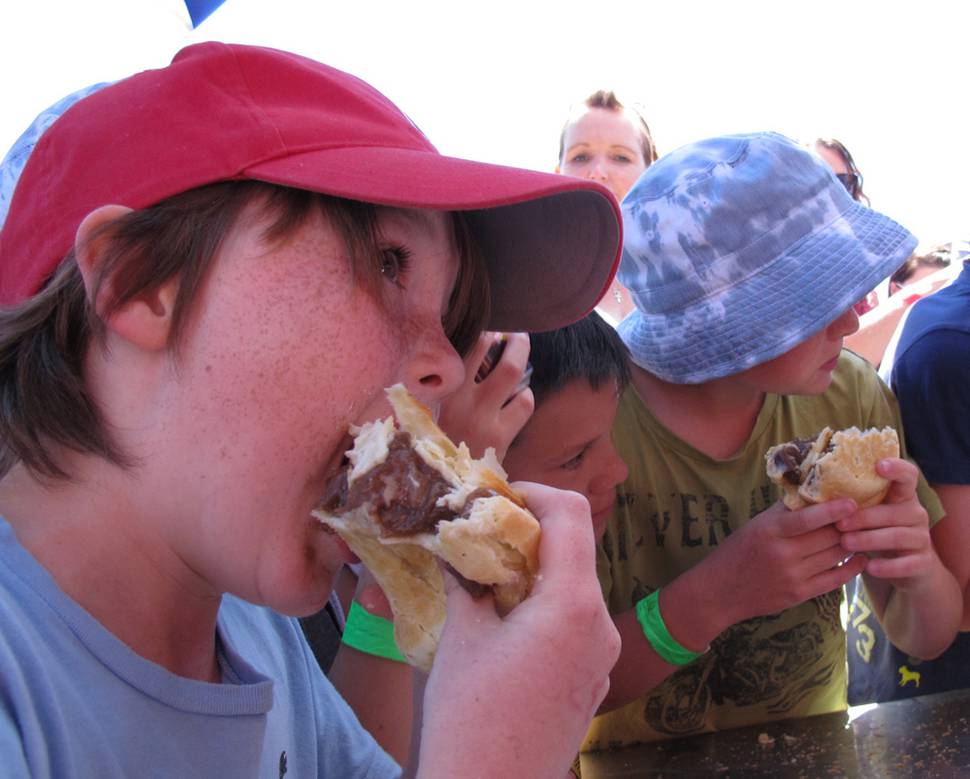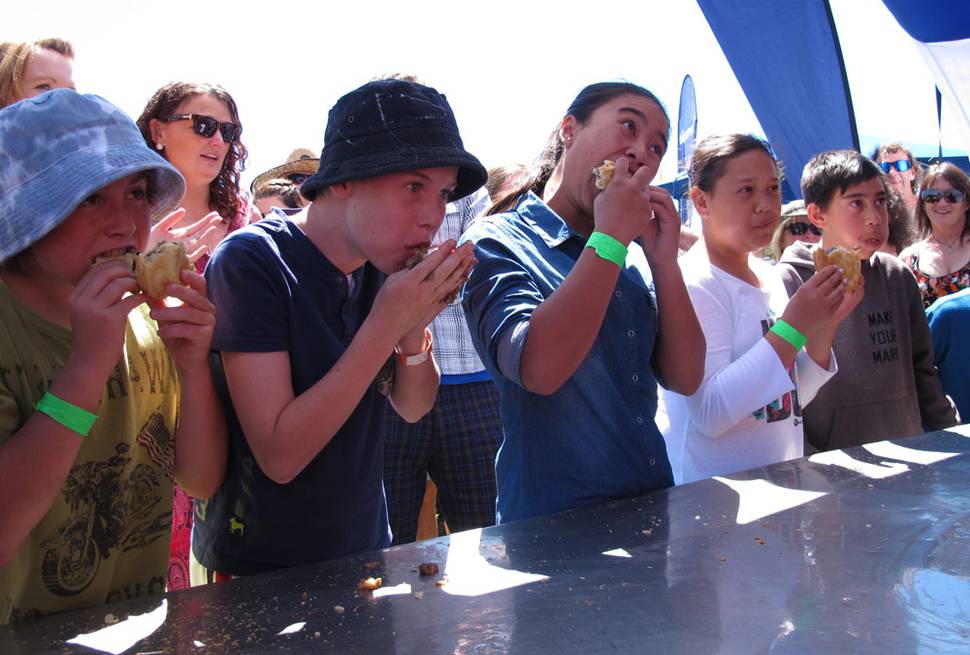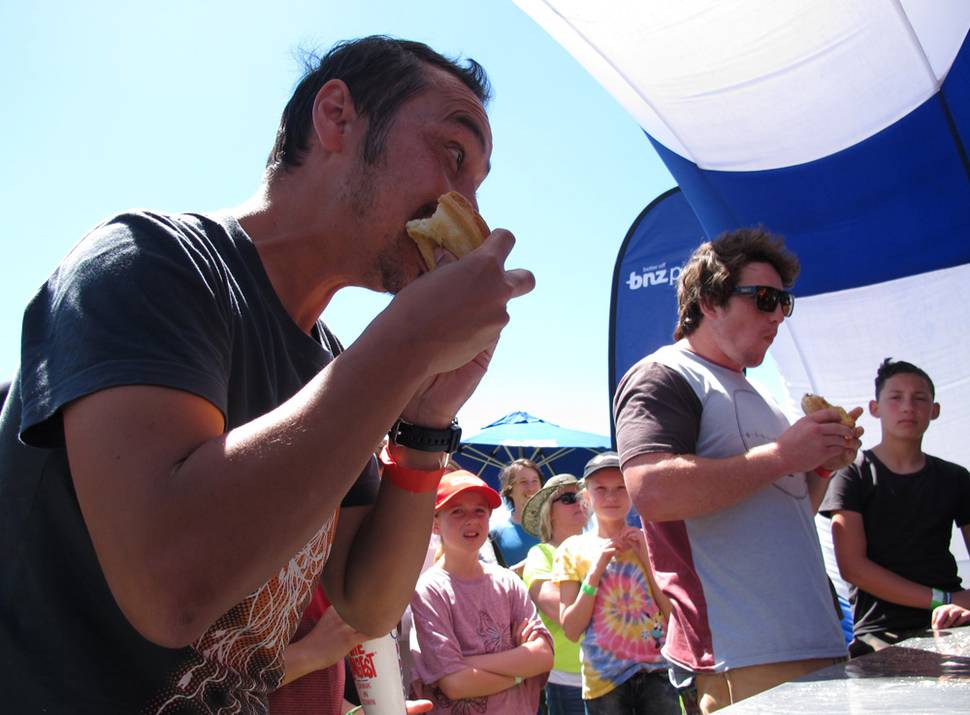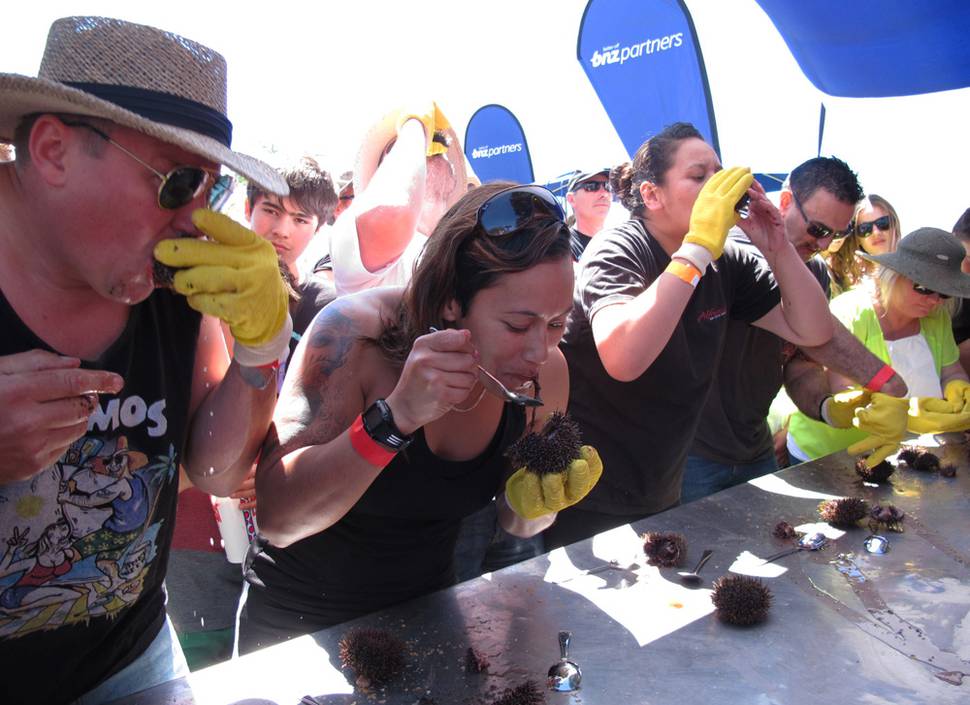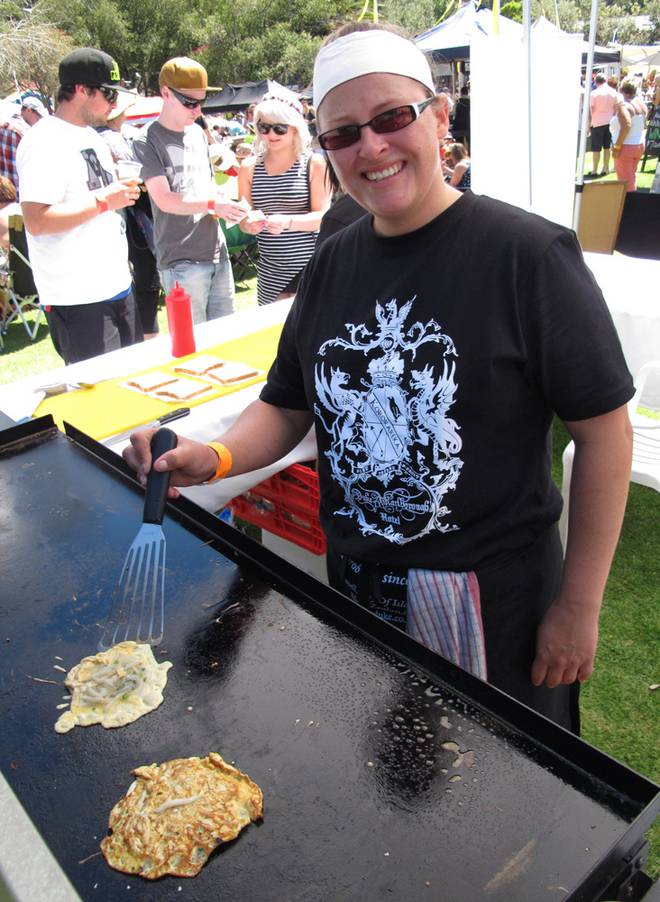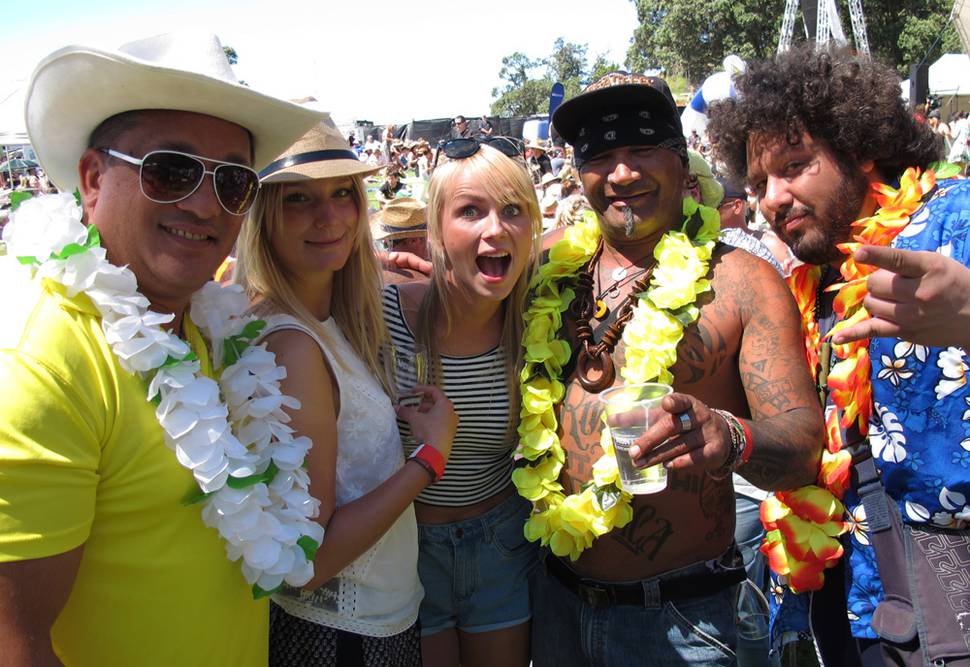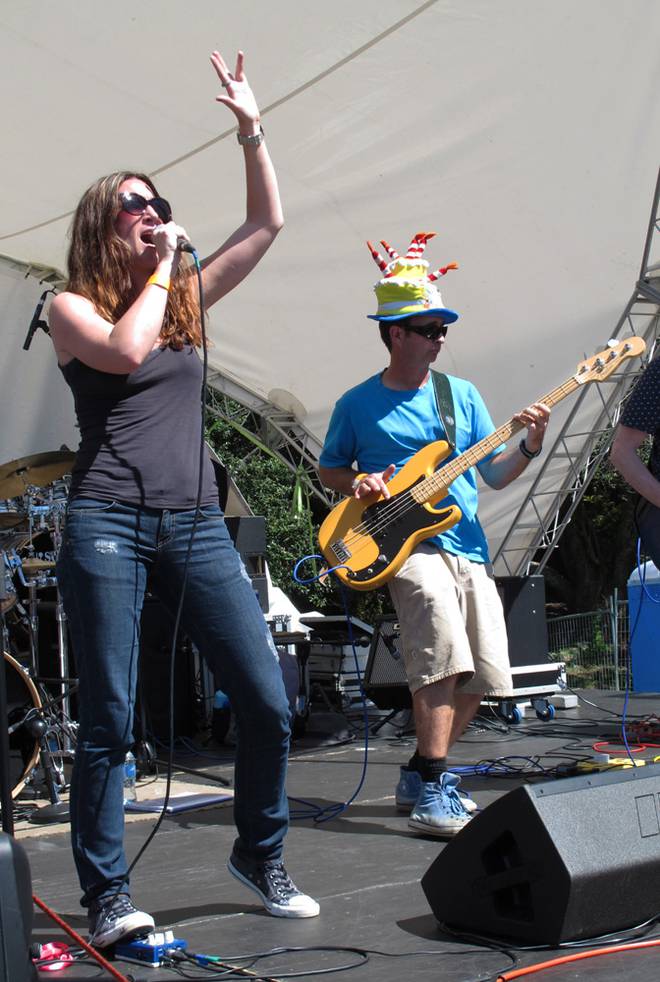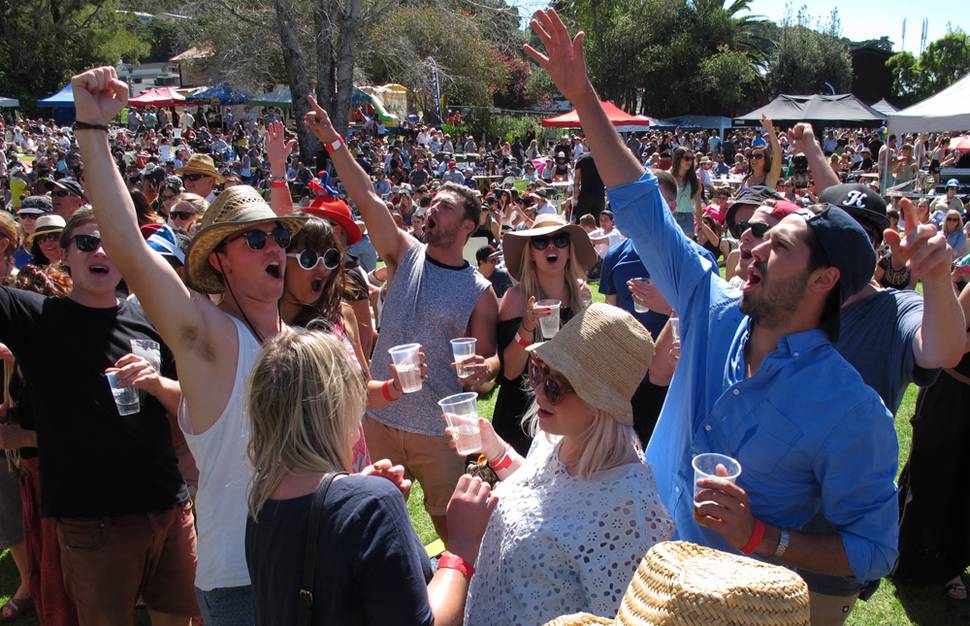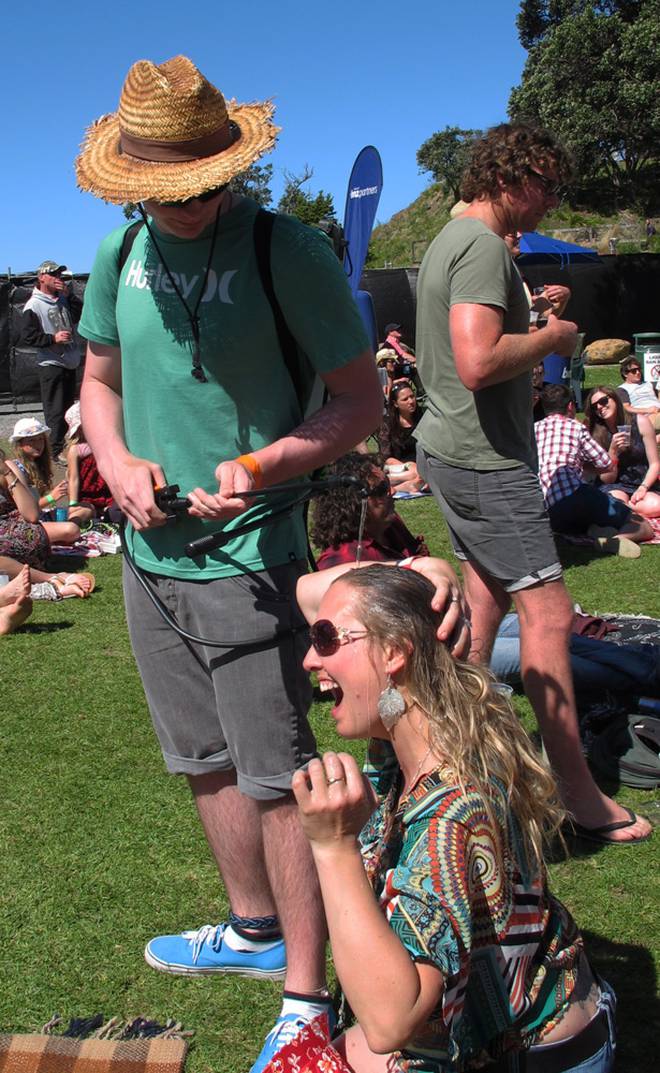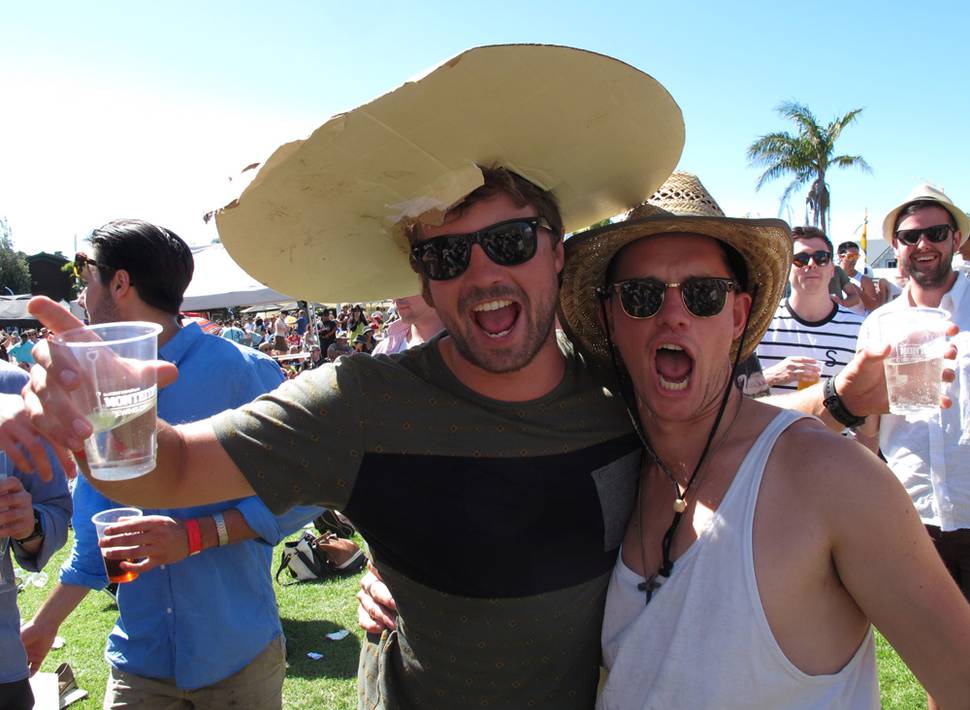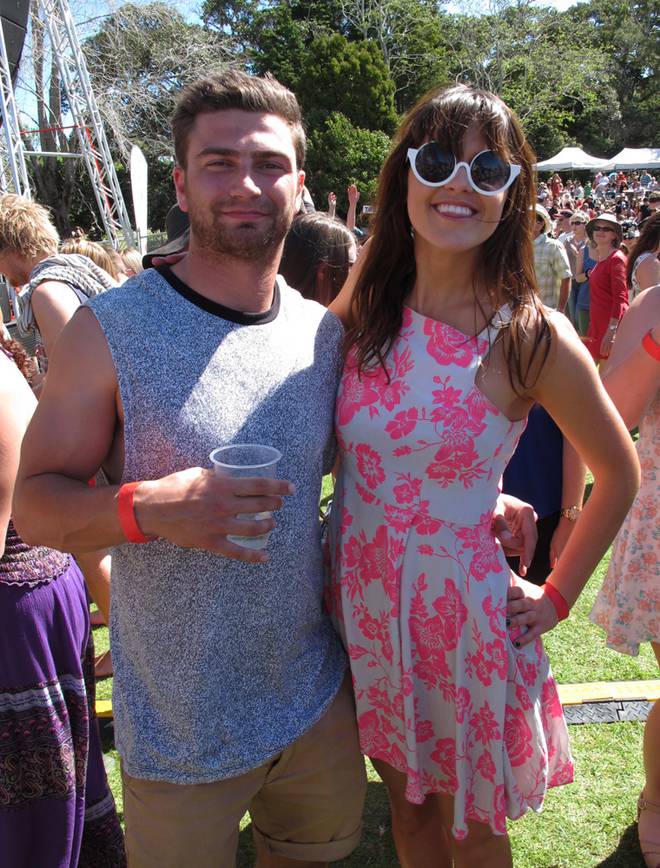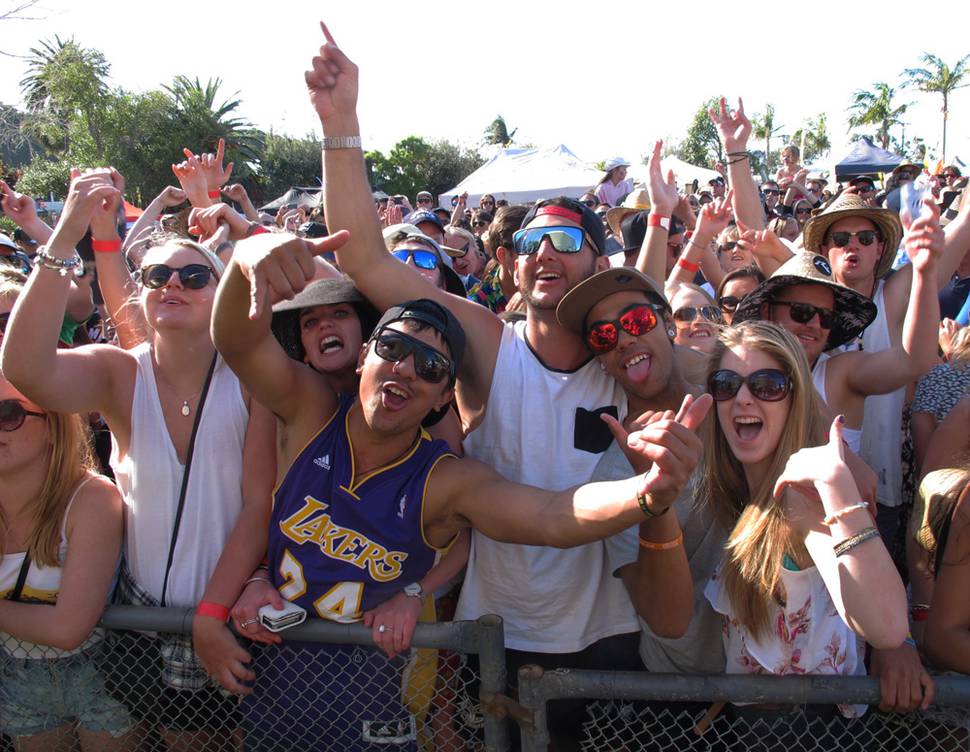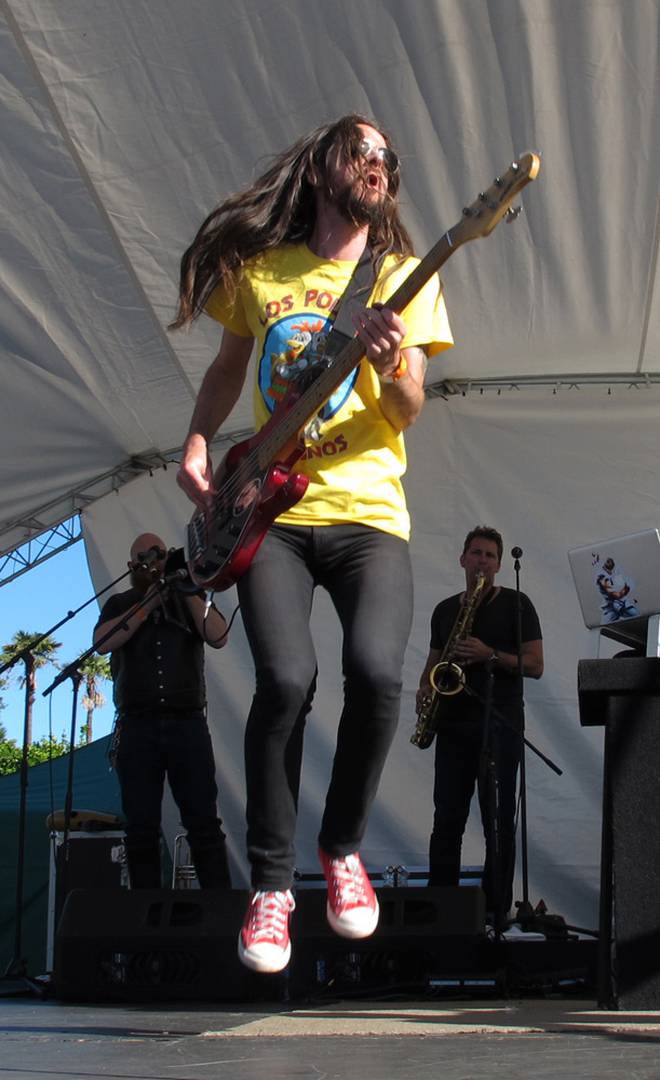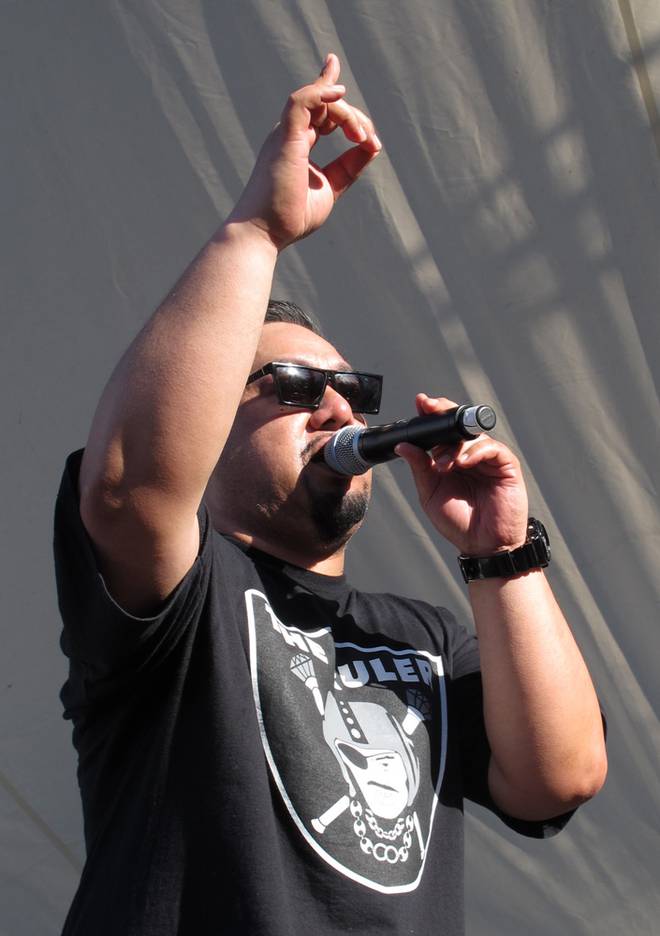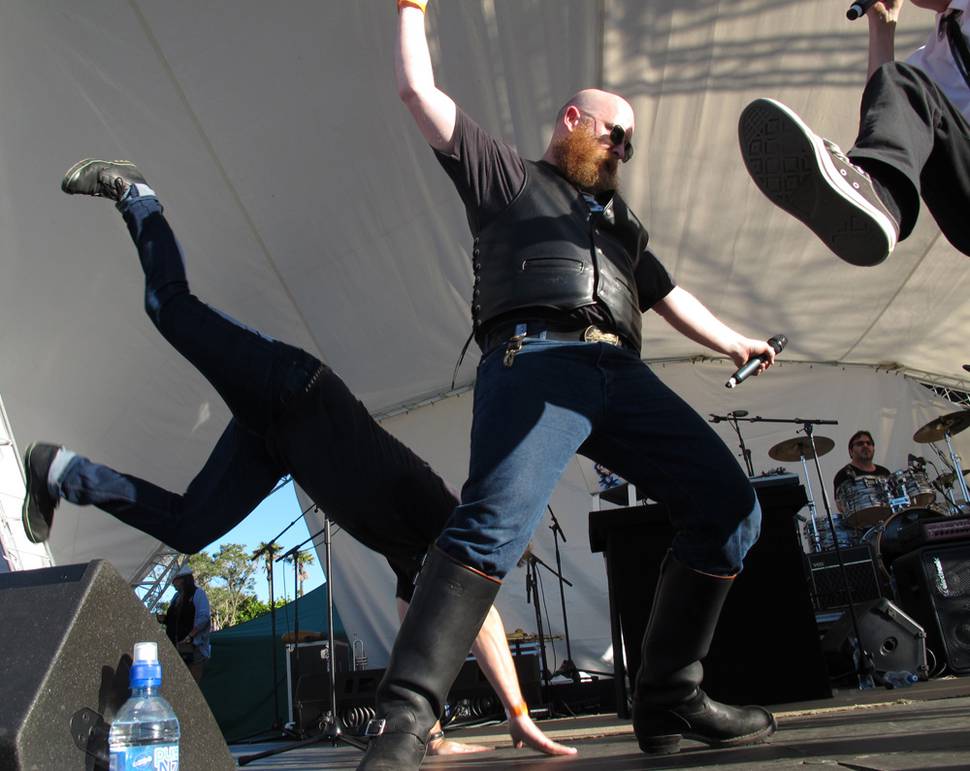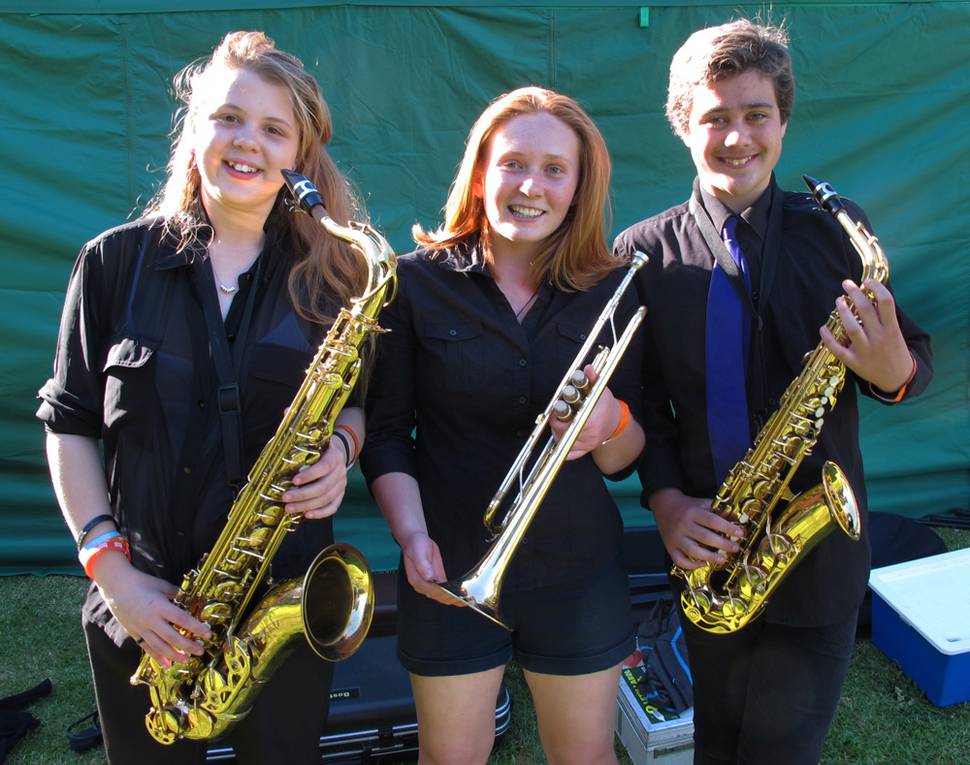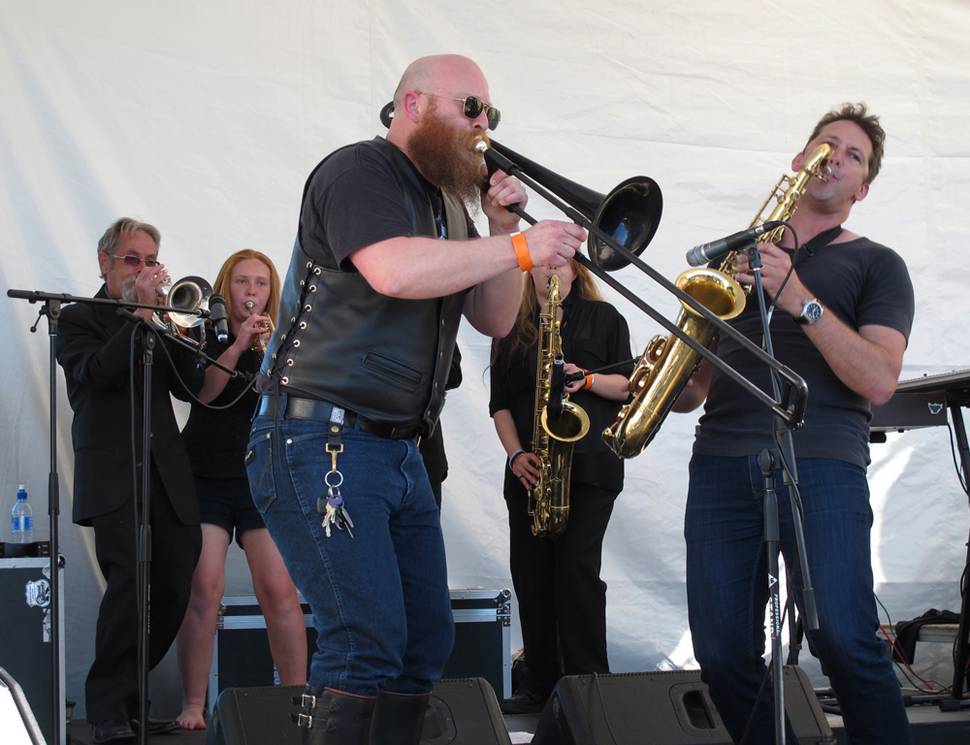 Organiser Anika West said next year's main act had yet to be chosen but it would be another iconic Kiwi band. Both Supergroove and last year's headline act, Dave Dobbyn, received a Legacy Award and a spot in the New Zealand Music Hall of Fame just a week before appearing at the festival.
Mrs West was delighted by the size of the crowd, the weather, the family-friendly atmosphere and festival-goers' behaviour.
The beer stall reported many patrons opted for low-alcohol options this year.
In total 1900 adult tickets were sold. They were joined by 200 children and 300 volunteers, stall holders and musicians.