Industry leaders and the cream of Hawke's Bay's primary sector last night toasted Putere sheep and beef farmer David Danks as the 2018 Hawke's Bay Farmer of the Year.
Mr Danks took the accolade in front of a crowd of about 400 people at the Napier Port Hawke's Bay Primary Sector Awards hosted by the Hawke's Bay A&P Society at the showgrounds.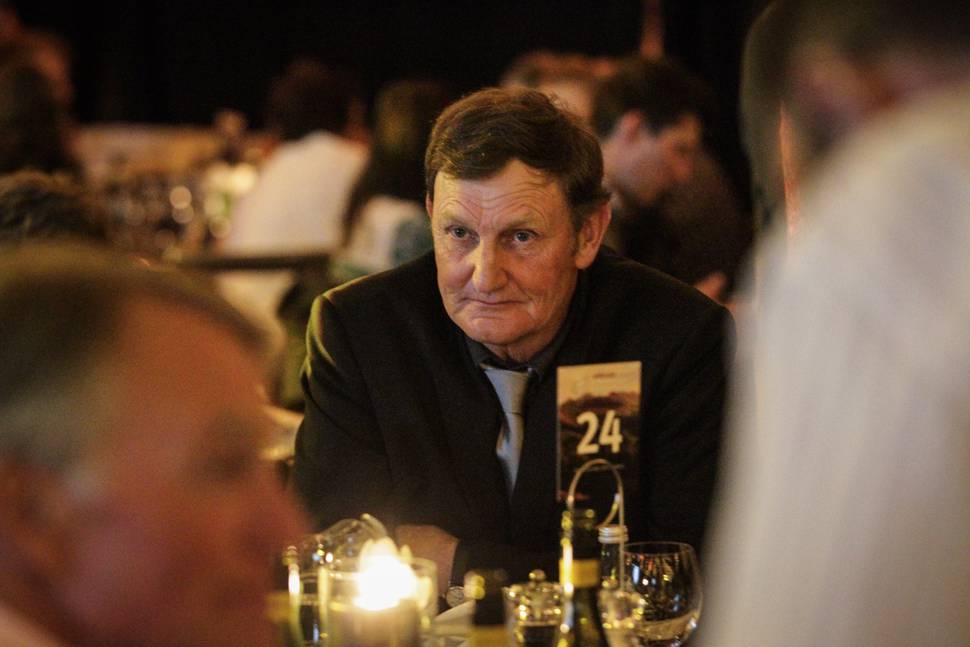 This year the awards, which featured comedian Jeremy Corbett as Master of Ceremonies, recognised the outstanding contribution of seven people.
"These awards celebrate our past, present and future leaders", Hawke's Bay A&P Society president Simon Collin said.
"They are working incredibly hard, they are all dedicated to their different sectors and they are all making a real difference in helping make our region successful."
"Hawke's Bay has a proud history as a primary sector engine house from its rugged hinterland to the rich productive plains of the lowlands. We have seen innovative producers harness these resources to place the region as one of the most significant food producing regions of New Zealand."
The ultimate prize, the 2018 Silver Fern Farms Hawke's Bay Farmer of the Year, was awarded to Putere district farmer David Danks, managing Monarae Station for the Pam Torbett Charitable Trust.
Monarae Station farms sheep, beef and deer at 3000 feet, combined with a small finishing farm near sea level.
Napier Port HB Primary Sector Awards committee chairman Peter Tod said Mr Danks had demonstrated real strengths in his business.
"It will be an impressive field-day on the 3rd May. This is an opportunity to see first hand and understand more about the governance, management and supervision of this property and the formidable team who are all accepting of innovation and performance gains in a sustainable manner to achieve award-winning results".
Maraekakaho farm business owners Charlie and Michelle Bogard won the Pan Pac Hawke's Bay Farm Forester of the Year Award.
The Bogards had excellent forestry management, and showed how small farm units can be maintained within a family.
Te Mata Estate Winery chairman John Buck was named the Hastings District Council Primary Sector Industry Leader Award for 2018.
In doing so, Mr Tod said the sector recognised him as a pioneer, innovator, and entrepreneur.
"We thank him for the significant contribution he has made to both the wine industry and Hawke's Bay".
Mr Buck is the first resident Hawke's Bay Patron of Cranford Hospice and chairman of the Cranford Foundation Trust.
Farm consultant John Cannon was named this year's Bayleys Hawke's Bay Primary Sector Professional of the Year winner.
Mr Cannon was recognised for being a highly regarded professional among his peers and fellow industry experts both locally and nationally.
The inaugural BWR Hawke's Bay Primary Sector Innovation Award winner was online platform StockX.
The online platform trades livestock across New Zealand,and is the only business of its type in the country.
Starting just 29 months ago, StockX has grown in excess of 3700 registered farmers and 16 meat processing companies, with a collaborative approach to market functionality and design, being a key focus to growth.
Massey University veterinary science student Marcus Yule, from Central Hawke's Bay, was awarded the Lawson Robinson Hawke's Bay A&P Scholarship.
Agri-business leader Sam Robinson was awarded the Laurie Dowling Memorial Award for Outstanding Contribution to Agriculture. Mr Robinson has served in many voluntary and professional roles as a board director and chairman and was recently appointed to the NZ Young Farmers board.
Mr Tod said the calibre of all the award winners showed the strength of the region's primary sector was in good health.