Emotions were raw and there were tears at the Dannevirke commemoration of the 100th anniversary of the Battle of Passchendaele last Wednesday night.
The evening, put on by the Dannevirke WW100 committee, attracted a good crowd who learned how, 100 years on, that battle still affects the people of Ypres Salient and Passchendaele.
Read more: Family of Passchendaele hero meet to remember
Editorial: History ignored by some despite horrors of Passchendaele
Guest speaker Charlotte Descamps is a Passchendaele expert and has run tours of the World War I battlefields of Passchendaele and surrounding areas and worked as a guide on the Memorial Passchendaele Museum for many years. She has lived most of her life at Ypres Salient and was a founding member of the Passchendaele Society.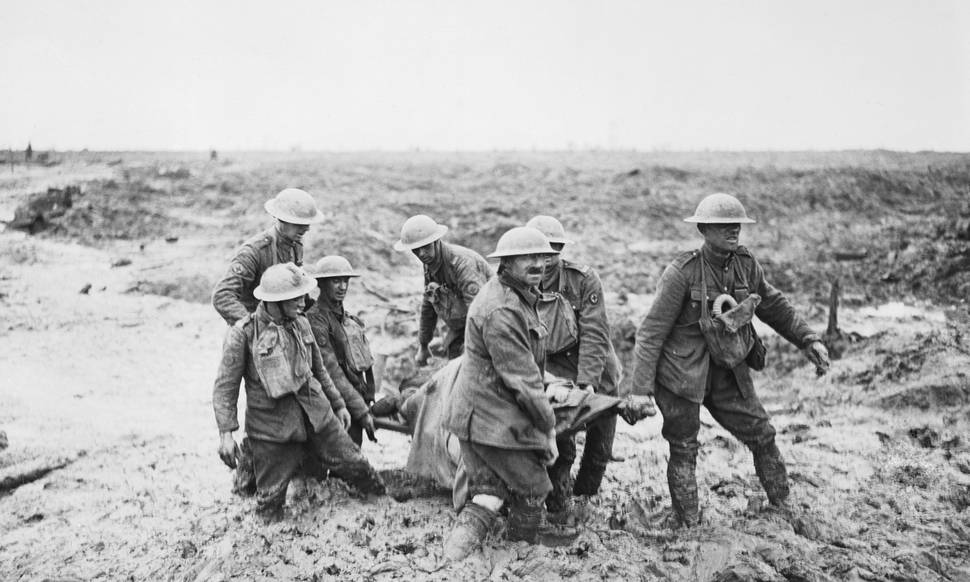 The evening was also a chance for Ann Berry and Jim Morton to share memories of their respective grandfathers through their war diaries.
Mrs Berry's grandfather Edmund Bassett died in World War I in 1917 and is buried in Belgium. Mr Morton's grandfather was with the signals corp in WW1 and returned home to live in Messines Rd in Wellington, Like so many soldiers, he didn't share his war stories with his family, so his diary is an emotional insight to his war experiences.
One sentence describes the horrors soldiers faced at Passchendaele, as he wrote about the ground "black with flies".
This was reflected in stories Charlotte recalled from WW1 soldiers who talked about their memories and the cold and "the smell of the fields".
"Passchendaele was a big, muddy, soupy grave," she said. "And today farmers are still uncovering remains of the fallen soldiers, on average 30 a year. They are reburied with full military honours."
On October 12, 1917 more than 843 New Zealand soldiers died on the battlefield at Passchendaele, many left lying where they fell.
"That battle on October 12 was doomed from the start," Charlotte said. "It was the worst rain in the area for decades."
Soldiers battling the mud soup, were sent over the top only to end up hanging in the barbed wire, while German machine guns "just mowed them down".
"The Battle of Passchendaele was New Zealand's greatest military disaster, it was a massacre," Charlotte said.
Up until five years ago Charlotte was still living in Passchendaele and she said the battle continues to affect the lives of residents, 100 years on.
"In two weeks, in 1917, 4.2 million shells were launched, turning up every square metre of the soil, time after time," she said.
"The high ground of Passchendaele is only 50 metres above sea level, the top soil is lime and the bottom layer clay. The huge bombing raids destroyed the drainage and soldiers couldn't get through it. Everything, trees and the landscape, were destroyed. On the first day of the Battle of Passchendaele, July 1917, it rained and it rained and it kept on raining."
On October 12, 1917 the Battle of Passchendaele took place on the land Charlotte's family eventually owned.
"Flemish farmers now harvest potatoes, live bombs and gas canisters and ammunition and human remains. And when ploughing their fields, frequently rifles and bayonets are hooked onto the ploughs," she said.
"I don't think any of us will be around to see the end of this iron harvest."