A window into Hawke's Bay life during the 1950 and 60's is scheduled to go live on Friday, with the completion of a Hawkes' Bay Knowledge Bank project to digitise all the issues of the Hawke's Bay Photo News.
Photo News was published monthly from November 1958 to June 1967, and now, nearly 50 years after its final issue, the digital version gives a vivid insight into life in the Bay at the time and how much it has changed since.
The project to make all 104 issues of the publication available on the web was undertaken by a team of volunteers at the Hawke's Bay Knowledge Bank, which is based in the historic Stoneycroft House in Hastings.
The Hawke's Bay Knowledge Bank, governed by the Digital Archives Trust (DAT), was spearheaded by former editor of the Hawke's Bay Herald Tribune, James Morgan, who saw a need for the region's history to be preserved. Opened in 2012, it is funded entirely by donations.
Although a significant task, the latest project saw thousands of pages of photos carefully scanned resulting in an extensive repository of Hawke's Bay's social history that can be tapped into and enjoyed by young and old.
Tom Pultney was in charge of the technical aspects and put in up to 20 hours a week for 14 months.
He said it was a steep learning curve for everyone involved.
"This was the Knowledge Bank's first really big project and next time we'll know a lot more about doing a well made plan right from the beginning."
In its first issue, Photo News announced: "It is the intention of the publishers to cover as fully as possible all activities and events of interest within our province."
With that mandate, the 60-84 pages of each issue were filled with photos of events such as the Hastings Blossom Festival, building the Mohaka Bridge, Scout jamborees, sports events, race meetings, weddings, 21st birthdays, theatre productions and also disasters such as floods and fires.
Digitising Photo News involved scanning each page to a high resolution and then running each of these through an Optical Character Recognition (OCR) process that copied the words from the scans into a text file that can then be searched online.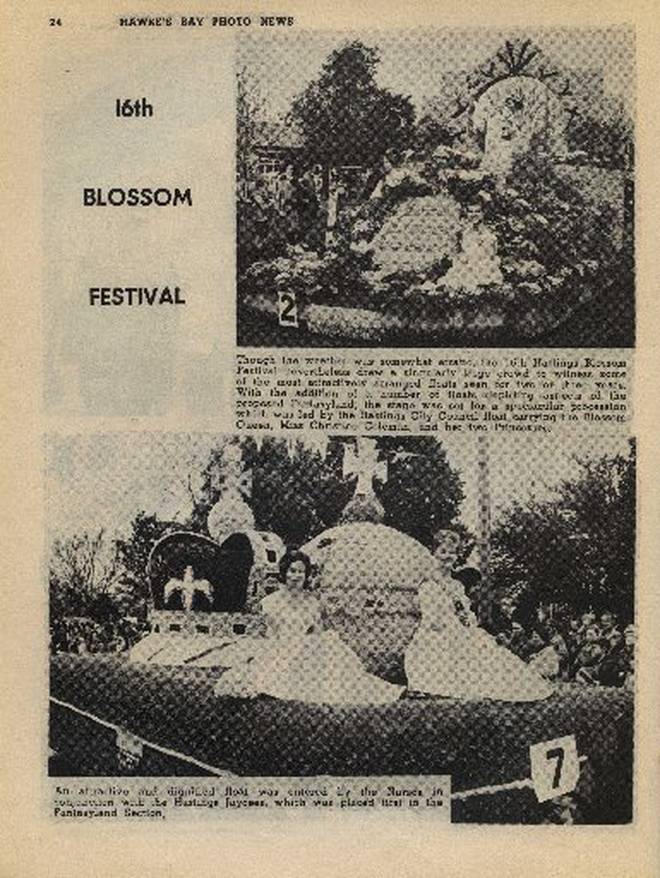 "It means that if anyone is looking for a family name or a particular event, they can type it in and search for it," said Mr Pultney.
The OCR copies were from exact replicas of the original text, and needed to be extensively proofread and corrected, which is where the team of volunteers came in with up to 40 people working on the project at any time.
Volunteer co-ordinator Rachel Johnson said hearing a yelp of delight from a volunteer or a giggle when they recognised a person or place was one of the highlights for her.
"For many it was a stroll down memory lane and it was fun seeing that," she said.
In a world that is difficult to imagine now, the pages of Photo News contained no advertising during its first three years of publication until 1961 when it announced that "in the face of continually rising costs and pressure from advertisers to make space available, we have decided to introduce advertising, but only by increasing its number of pages to cater for it".
After that, cigarette advertising featured most prominently in each issue.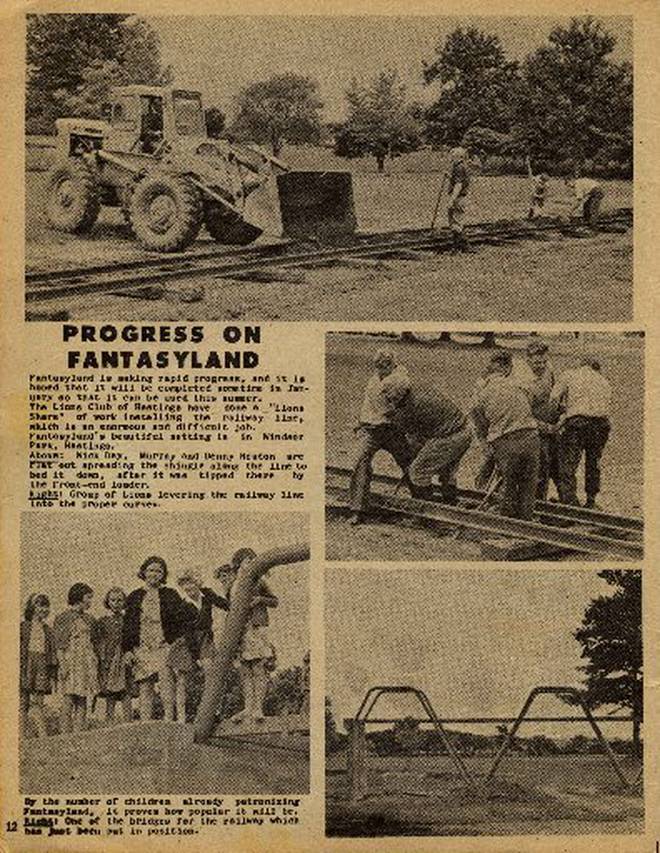 Now with all the issues of Hawke's Bay Photo News archived and digitised for posterity, back ups will be safely deposited in other parts of the country safe from any calamity in the Bay.
The collection of original copies were returned to their owner and genealogist, the late Lily Baker QSM.
The Knowledge Bank is open Monday to Friday 10am to 4.30pm, and anyone wanting to order photos they see in any of the issues can do so by phoning (06) 833 5333.
- Website: wwwknowledgebank.org.nz, email admin@knowledgebank.org.nz, and the Hawke's Bay Knowledge Bank is on Facebook.