A 20-year-old Central Hawke's Bay man has died a in Hawke's Bay's first road fatality of the new year last night.
Emergency services were called to the crash, involving a ute and a car, near Waipawa on State Highway 2 at 7.30pm.
It is believed the vehicles collided just south of Waipawa Bridge near Ongaonga Rd.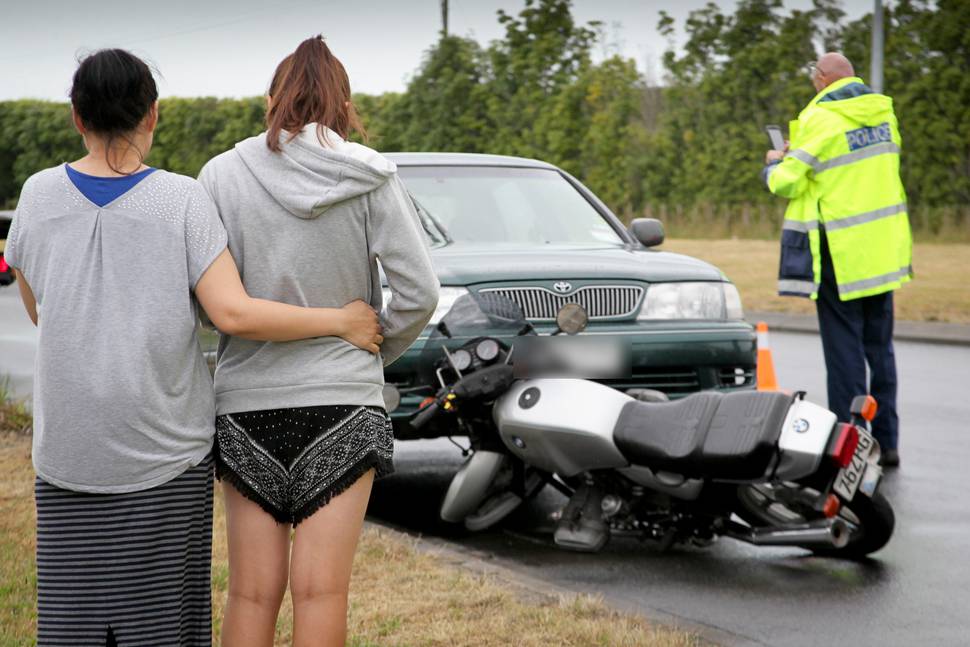 The deceased was travelling in a Honda sedan.
Motorists were stopped for more than an hour either side of the scene while police investigated the cause of the crash.
Four other people involved in the crash received minor injuries.
It was understood the road was wet from rain in the area.
Sergeant Neale Saunders said no further details would be released until next of kin were notified.
Meanwhile, greasy road conditions also caught out Hawke's Bay motorists on Saturday.
A motorcyclist escaped serious injury after a crash with a car on the Evenden Rd roundabout on the Hawke's Bay Expressway at about 4pm.
Police said it appeared the driver of the car placed her foot on the accelerator instead of the brake, losing traction and spinning the vehicle around to face the wrong way.
The motorcyclist had already braked but was in collision with the vehicle, the front wheel of his BMW motorcycle coming to rest under the front of the car. He was treated at the scene of the crash by the St John Ambulance Service.
"Depending on the result of the investigation it is possible that charges may be laid," District Command Centre Senior Sergeant Nick Dobson said.
He said one hour earlier police attended a single-vehicle crash on the Napier Taupo Rd in Te Aroto, where it was believed the vehicle hit the roadside barrier.
There were no injuries.
Fifteen people died in road crashes in Hawke's Bay/Gisborne in 2015, four fewer than 2014 and well down on the 15-year average of 23.
Nationally the road toll is the highest in five years.
The official holiday period started at 4pm on December 24 and ends at 6am on January 5.
Mr Dobson said police were determined to make roads a safer place.
"We would like to remind all motorists we are into a new year but the same messages are just as applicable now as they were at the beginning of the holiday period," he said.
"We want to make sure people are travelling safely, enjoy the rest of the festive season and all get home safely."