Indoor Premier Results
Uni Premier 67 vs St Peters Cambridge Open A 40
Nottingham Castle Rangers 64 vs Waikato Diocesan Open A 53
Marist Verdettes Old Girls 69 vs FTNC Premier 45
FTNC Premier Reserves 43 vs Marist Verdettes Premier 40
In the fifth week of the Trust Waikato Hamilton City Netball Centre Indoor Premier netball competition there were some great games in particular the game between FTNC Premier Reserve and Marist Verdettes Premier.
This proved a real nail-biter for the whole game. The scores were drawn at the end of the first quarter and at halftime Marist Premier had a slim one goal lead with the score 24 goals to 23 only to see the score drawn again at the end of third quarter.
Fraser Tech Netball Centre (FTNC) Premier Reserve then narrowly won the game 43 goals to 40 but the result was not decided until the final few minutes.
For FTNC Premier Reserve the Priestley sisters were the standout players with Alison Priestley at goal attack showing strong second phase movements and great goal circle drives and Alysha Priestley at centre displaying a controlled and calm mental game despite tight defence.
In the game between Nottingham Castle Rangers and Waikato Diocesan Open A this too was close for three quarters of the game with the Waikato Diocesan team showing a greatly improved performance from last week.
They started strongly to lead by two goals at the end of the first quarter only to trail by a goal at half time with the score being 31 goals to 30.
Rangers slowly improved on this lead through the third quarter to be ahead by six goals and stretched this again in the final quarter to win the game 54 goals to 53.
For Rangers changes made a halftime with Chanay Peri at wing attack and Keeley Portegys on at goal attack saw them dominate on attack including some excellent feeds into Tayla Crawford at goal shoot.
The team built on this in a comprehensive fourth quarter where they converted a lot of turnover ball.
For Diocesan Open A, Mackenzie Foster at goal keep was outstanding and she hunted a lot of ball and the shooters put this to good use shooting with consistent accuracy.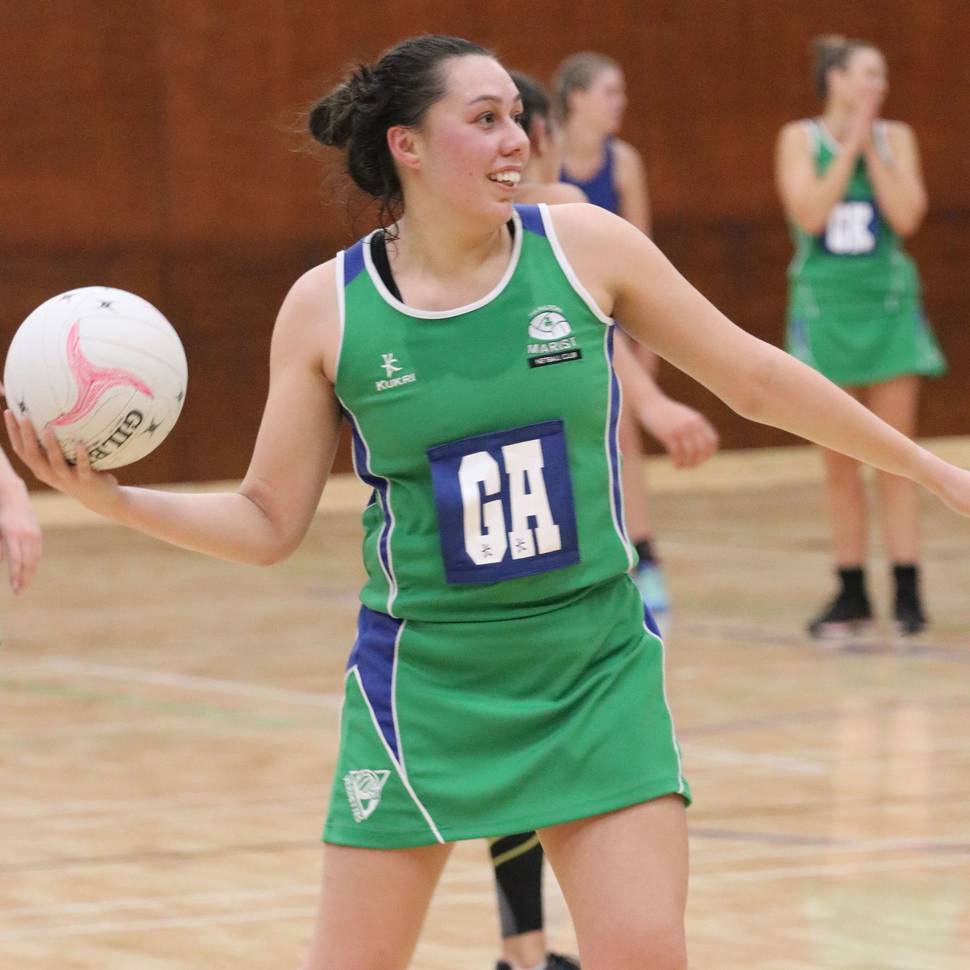 St Peters Cambridge Open A also had an outstanding performance up against the top ranked and unbeaten Uni Premier side.
St Peters started well to only be behind by three goals at the end of the first quarter and were only behind by a credible eight goals at halftime with the score 32 goals to 24.
Uni then got serious and made some changes that meant they dominated the second half to take the win 67 goals to 40.
This, however, has to be the best performance by a team against the Uni so the St Peters players can be very proud of their competitiveness against such an experienced team.
For Uni Premier Rachel Fabling moving from goal defence to goal keep and Hannah Munn moving to goal defence in the second half proved effective with both getting a lot of turnover ball.
For St Peters the defensive unit of Georgie Edgecombe at goal keep and Waiata Jennings at goal defence were outstanding and they too picked up a lot of ball. Kaycee Smith at wing attack gave it her absolute all and had a great game.
 
In the other game Marist Verdettes Old Girls after a lacklustre first quarter showed they had come to play, winning the remaining three quarters in their game against FTNC Premier.
In the main it took the team time to settle and to adjust in a change in player line-up.
FTNC Premier started strongly to lead by six goals at the end of the first quarter but Old Girls reversed this to lead 31 goals to 25 at halftime.
They continued with this momentum and won the game 69 goals to 45.
For Old Girls Racheal Beale at goal keep had another standout game and Else Brown at goal shoot was solid under the post and Alix Stevens at wing attack and centre was excellent on attack.
Indoor premier netball now has a break for two weeks with next game scheduled for 26 July 2018.