The race for a seat on Hamilton City Council is in full swing with election hoardings on many corners and business and private properties plus cars being turned into moving billboards.
But you won't any corflutes signs for the youngest mayoral candidate, Louise Hutt, who is taking an eco-friendly stand and refusing to use placards that are not recyclable.
In a sponsored a sponsored Facebook post she says that "Corflutes (election signs) aren't recyclable, and when we know how saturated our environment is with plastic, we just banned single-use plastic bags after all, we need leaders who are prepared to do things differently — and that includes campaign differently."
Hutt has been using the digital platform more, with weekly vlogs and Instagram Q&As as just some of the electioneering she has done.
Election advertising began in mid-July, with nominations set to close on August 16 at noon.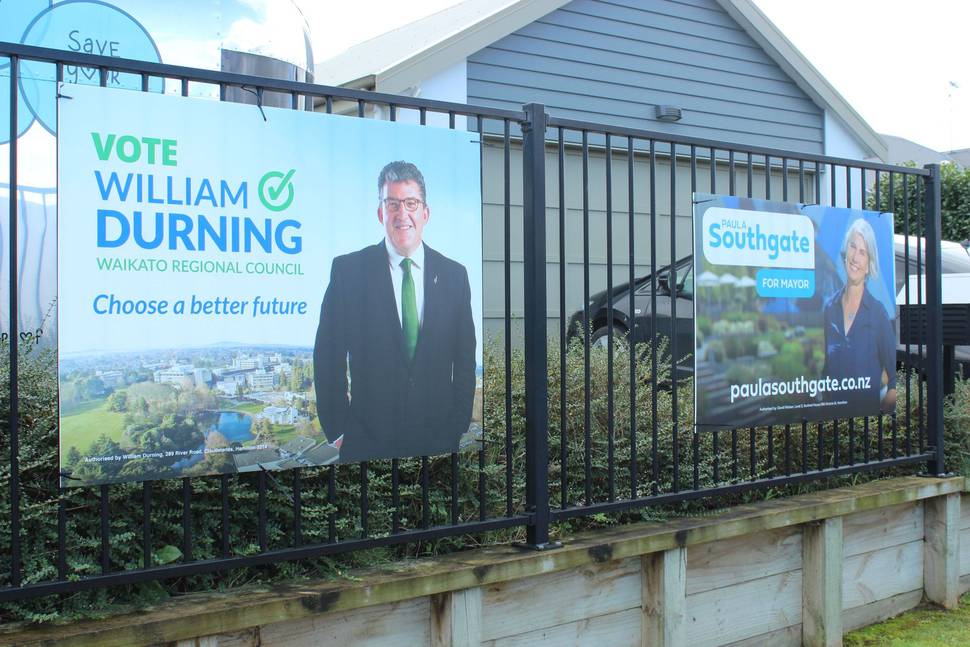 Depending on where the candidate is standing there is a limit on spending.
In both the Hamilton East and Hamilton West wards candidates can now spend $50,000 each, due to growth in the population size of Hamilton, while a mayoralty candidate can spend up to $60,000.
Candidates running for mayor and a council seat may spend a total of $60,000.