Sunscreens and hats replaced brollies at the annual Whangārei A&P Show as drizzle cleared and temperatures rose to mid-20s in the afternoon of opening day.
The rain has been blamed for a lower turnout than previous years but organisers said those who turned up, particularly young families, enjoyed the annual show held at Barge Showgrounds in Maunu on Saturday and Sunday.
"It went from light drizzle in the morning on Saturday, which put some people off from coming, to really hot around lunchtime and some people got sunburnt. But those that attended had a great time," Whangārei A&P Society chief executive Chris Mason said.
Sheep racing and the Fresha Valley Suzie Moo show were especially popular with young families, as well as a performance from the Hardcore Dance Company.
People were given an opportunity to hand milk a cow and Mason said they also made cottage cheese.
But without a cattle section this year, sheep were the main farm animal attraction.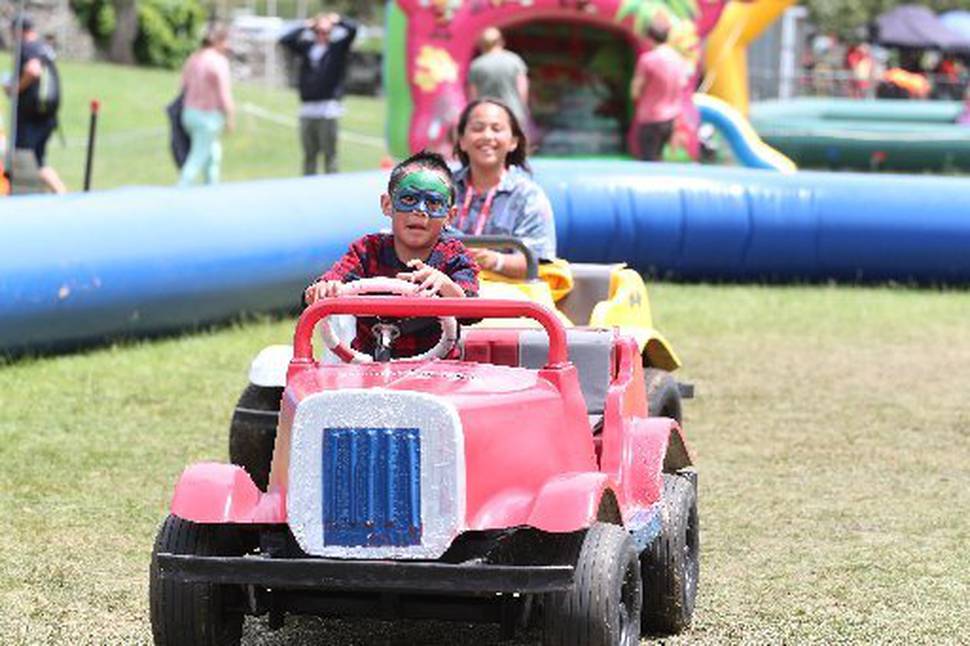 Mason said 15 sheep breeds— the largest number in the 138-year show's history — were on show, including the rare Valais Blacknose or "rag doll" sheep with a black face, ears and feet, a shaggy fringe and beautiful white fluffy fleece.
It's known as "the cutest sheep in the world".
Other breeds were the Baby Doll, Beltex-X, Cheviot, Coopworth, Dorper, Dorset Down, English Leicester, Finnish Landrace, Gotland Pelt, Poll Dorset, Romney, Southdown, Suffolk and Texel.
Mason said there was a lot of interaction with sheep and goats as country kids brought their animals for town kids to feed.
Also at the show was a mini digger which children 2 and older could drive with a supervisor for a gold coin donation, raising funds for the local Child Cancer Foundation.
The show lined up 12 excavator operators from across Northland, including the first female contestant, for the Civil Contractors New Zealand Northland
Excavator Operator Competition.
Stock and sheep judging, hay bale stacking, cattle clipping, and fire safety demonstrations were also held.
Only horse events were held yesterday.