From a "holding pen for heaven" to one of the most thriving cities in Australasia, Tauranga has experienced many changes in the last fifty years, and one of its biggest businesses, EVES, is this month reflecting back on the city's dramatic transformation as it celebrates fifty years in business in the region, its long experience and expertise in the community making it the trusted go-to for people wanting the best results in buying and selling their property.
What hasn't changed in fifty years of real estate, is that it is still very much a people business says Simon Anderson, chief executive at Realty Group, which owns Bayleys and EVES.
"The core business of real estate is not actually property - but people. Our business is about understanding people, and their needs, and helping them buy, sell or rent and property manage their houses. It's also about building and enhancing communities."
While real estate professionals measure their success in their ability to help people navigate ever changing markets, perhaps nowhere in New Zealand has seen as much changes in the markets during fifty years as Tauranga, says Simon.
"Fifty years has seen so much change in town. Even when I came here 18 years ago, New Zealanders used to refer to Tauranga as the holding pen for heaven. But look at us now - in the fastest growing city in the country with one of the most booming economies, a haven for young families with lots of new businesses moving in - and we are still a sought after destination for retirees too."
Growing with the city
As a company, EVES has grown along with the city, going from humble beginnings in 1969 when local real estate duo Alwyn Coxhead and Max EVES opened their first office on Cameron Road, later joined by Graham Udy and Brian Waldegrave.
Over the years, the family owned company has witnessed first hand the city's rapid expansion, seeing former rural boundaries become suburbs, and some suburbs become small townships.
EVES too has continually transformed itself in response to these changes, becoming EVES Realty in 1990 under the ownership of Richard Cashmore and Brian Waldegrave, expanding to Rotorua three years later in 1993, and merging with Bayleys in 2003 to become one of the biggest privately owned real estate firms in Australia and New Zealand.
Responding to the trend of people investing in properties to rent out, or perhaps needing to rent out their own home, EVES added property management to its business, not only matching homes with suitable renters but keeping abreast of regulations, managing all the aspects, "taking the hassle" out of renting property but keeping all the many benefits by protecting and maximising landlords' investments.
Fast forward to today, EVES has 14 real estate sales offices and seven property management teams (with nearly 4,000 rental managements) serving communities not just in the Bay of Plenty but also in Northland and the Waikato.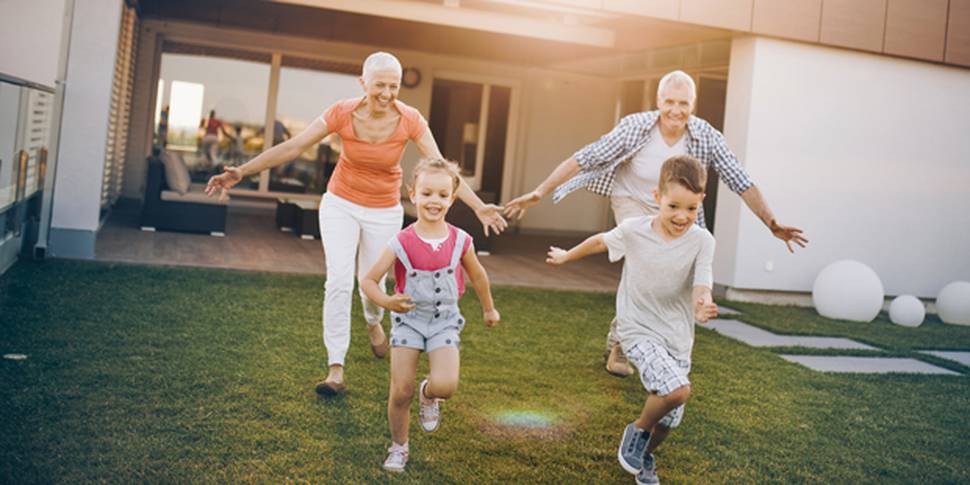 Big company with small company values
Now one of Tauranga's biggest homegrown companies, EVES retains its core values established way back in 1969, which Simon says the company prides itself on.
"We are a big city business with small town values of family, community and relationships. Despite all the changes, these remain constant."
Many agents have been with the firm for decades, with younger generations in the same family joining their parents and even grandparents in the real estate business.
This focus on family and relationships is not just fundamental to the company's employees, but how it does business, "Technological changes have certainly influenced certain aspects of the way people buy or sell a home. So fifty years ago, someone might have walked into an office to look at houses, whereas now it is likely they do their due diligence on the website and social media. Or they might have gone to the bank cap in hand for a mortgage, but now easier access to funds has been one of the drivers of capital growth in property.
But what hasn't changed is the personal relationships that our agents build with every single person they come across. It is through these relationships that agents build trust with people and their families, and really get to know them to understand their needs.
Our team is there with them to help them navigate what for many are some of the biggest decisions they make in their lives."
Experts in the field
Being the longest serving real estate business in the Bay makes EVES exceptionally best placed to help people buy and sell their properties, "Being in the market for such a long time gives us an advantage as our agents really know this region like no other, meaning they can really seek out the best solutions for you," says Simon.
Seeing many changes in the market over time means the team is well equipped to respond to market changes in the sector. EVES has also developed proven best practices in the process of marketing homes to sell, and has experts guide people through the various stages such as tips to showcase your home at open homes, to the auction process.
Giving back to the community
One of the key ways EVES has established its strong relationships within the community is through consistent support of community events and initiatives.
Every year the company gives hundreds of thousands of dollars to charity and community initiatives.
For Allison Stewart, the group's sponsorship and events manager, "whilst it is not always about having 'our name in lights' we love to see our company associated with so many wonderful groups within in the community – after all, it is about giving back! "Building strong communities comes from social conscience and this is something we choose to do."
Whether it is in a small way through, say, helping with shade sails for a children's playground or getting behind a community stalwart like Waipuna Hospice, or a popular event like the Hot Pink Walk for breast cancer, Allison says community involvement builds valuable connections between the company and a wide cross section of the city from charities, trusts, sports, arts and education.
Many of the events have become iconic parts of the city's annual calendar.
The EVES Surfbreaker Triathlon - which the company has supported since its inception in 1985 is one of New Zealand's oldest races. It involves so many different people from the organisers to competitors, to marshalls and other volunteers, to the parents and grandparents who come to cheer the racers on.
"It has grown holistically over the years, and several groups benefit by providing on the day support. It has become an iconic event on the beautiful Mount beach and surrounds."
While Allison doesn't have favourites, she admits that the annual fundraiser for the Trustpower TECT Rescue Helicopter is held dear by all the agents. "Our people make regular contributions throughout the year and then the company matches that figure – we then all have an annual get together over morning tea with Liam Brettkelly and the rescue team which everyone really enjoys. Like surf life saving, many people in our community have required services like this."
EVES' community support is not just about headline events but often flies under the radar, simply giving back when it is needed.
"Our agents know their communities so well so will often come to me to see if we can come up with a solution." This often provides the opportunity for her to "knit connections" with people who need help with those who can provide it.
Allison has also enjoyed getting involved with the Men's Shed - a charitable community of men who work on practical projects - and is always keen to help out with a special project.
Ready for the next 50 years
As the company celebrates half a century serving the community, it is not resting on its laurels, and is well prepped for the next stages in the city's growth, and ready to respond to customers needs' with the latest trends in technology and marketing, and expert knowledge of markets and economies.
The next years are poised for more dramatic changes says Simon, with a continued population explosion expected to drive demand for properties and associated capital growth. Further growth in tourism, access to capital, property investment and different ways in which people buy and sell property are among some of the market drivers that Simon expects will fuel even more change.
But one thing that will remain constant for EVES in the next fifty years, as in the last, is the company's commitment to people.
"Every day our salespeople make it their mission to understand people's goals and aspirations when selling or buying property - they are passionate about getting you the best results. Whatever changes the city goes through, our business will always be about you."
Watch Eves 50 year celebration: