Northland has one new probable case of Covid-19 bringing the tally to seven as the region's mayors praise the public for respecting the lockdown rules to prevent community transmission
New Zealand recorded its first Covid-19 death— a woman in her 70s in Greymouth Hospital initially thought to have influenza complicated by a underlying chronic health condition.
She tested positive for the virus on Friday morning and died yesterday morning.
• Covid19.govt.nz: The Government's official Covid-19 advisory website

An overseas link is suspected and the West Coast District Health Board has placed 21 staff who had treated the woman into self-isolation.
There were 63 new Covid-19 cases in New Zealand as at 9am yesterday which consisted of 60 new confirmed and three probable cases. This brings the country's total of confirmed and probable cases to 514.
A total of 56 people have now recovered, while nine people are in hospitals throughout the country including one patient at Whangārei Hospital.
The number of confirmed Covid-19 cases in Northland is six, with one probable taking the total to seven. The probable case is a woman in her 60s.
Whangārei mayor Sheryl Mai people generally abided by the lockdown rules and adjusting to life outside work in different ways.
"While out walking in my neighbourhood, I see people are abiding by the rules. The number of vehicles has dropped dramatically and the pace of life is feeling quite lovely and we all learn that having some downtime is really important."
READ MORE:
• Covid-19 coronavirus: Six Northland cases with two in Whangārei hospital
• Covid 19 coronavirus: Northland has fourth confirmed case as national total hits 368
• Covid-19 coronavirus: Northland has third case recovering in hospital
• Covid 19 coronavirus: Northland's third case in hospital after first day of lockdown
Mai said her councillors met via Skype or teleconferencing and her council was doing its best to cope with restrictions that have been put in place.
"The impact of working from home, the loss of production will show over time but the lockdown rules are there to keep us all safe. I am proud of our community in that the majority are following the rules," she said.
The Kaipara District Council offices in Dargaville and Mangawhai are closed but mayor Jason Smith reassured the public that all services were available, either online or by calling as people would normally do.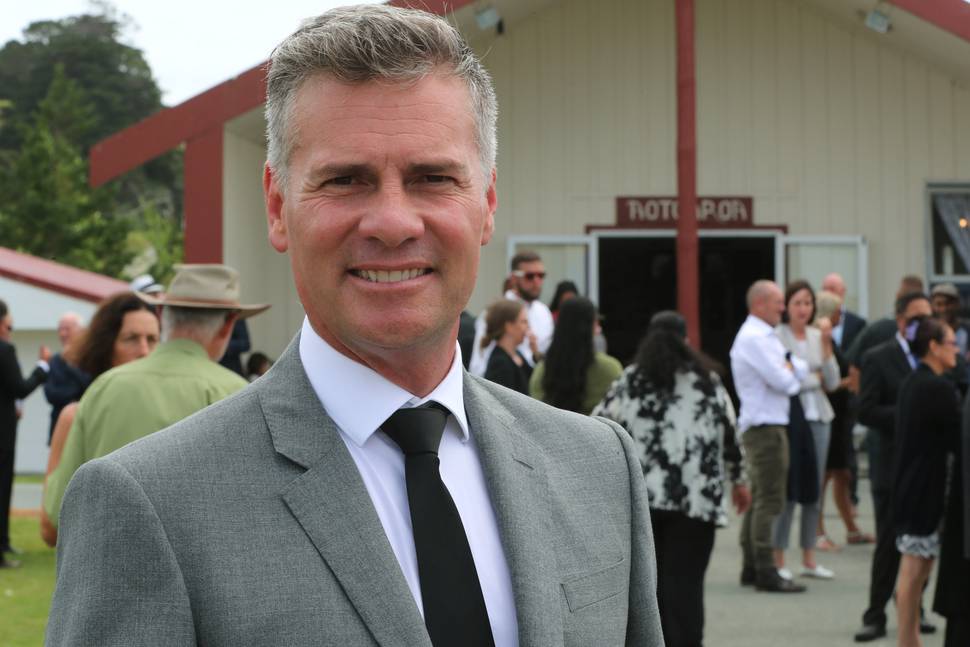 He said people in Kaipara have adapted well to the lockdown rules pretty quickly which held small communities in good stead.
While his councillors held an emergency meeting on Monday last week to put in place measures on how they would work going forward, Smith said the Government announced that afternoon level four restrictions.
"The Kaipara District Council has invested significantly— more than $1 million in the last year— on its IT system and that investment which elected members supported is absolutely paying dividend because our almost 150 staff have quickly adapted to working remotely from their offices."
Surf Life Saving Northern Region chief executive Matt Williams confirmed he had received no reports of incidents from the four emergency call-out volunteer lifeguard teams stationed in Northland since the lockdown started.
The four teams, made up of between five to 10 people, were stationed at Mangawhai, Waipū, Ruakākā and Ahipara but could respond to incidents in other areas. Decisions regarding whether to respond to an incident were made on a case-by-case basis and there would be no compulsion to respond as all team members were volunteers.
Williams said he had also received no reports of poor behaviour on Northland's coastlines since the lockdown and hoped it would continue.
"I think it's really commendable to see how the public have responded in a time of mixed messages. Surf Life Saving Northern Region would like to give their thanks to the public for using their common sense so far."
Late last week, Northland police were following up on reports people were breaching the restrictions such as going to the supermarket with their families or going on a drive-by.
Police have unveiled a new online form the public can use to report lockdown breaches.
The online form can be found at www.105.police.govt.nz and people have been urged to use it rather than phoning police.
The form can be used to report self-isolation breaches and businesses continuing to operate when they are not part of the essential workforce.
Community transmission remains low, despite hundreds of kiwis returning home.
On Saturday, 840 people arrived home, and about 300 were expected to return yesterday.
Whangarei couple Pat and John Trotman, were among 2359 cruise ship passengers who were stranded in Rome, arrived into Auckland early yesterday and drove home.
Prime Minister Jacinda Ardern said repatriation of Kiwis in some parts of the world remained difficult and that there were about 300 New Zealanders on cruise ships around the world.
She said the Ministry of Foreign Affairs and Trade was working on cases where New Zealanders were still stuck overseas.