"I think he was holding out for Anzac Day."
This is how Rick Hogg described the death of his World War II veteran father, John Hogg, at 2am on April 25.
Whether it was marching in the parade or laughing over rum and coffee at the Mount Maunganui RSA, this would be the first service 93-year-old John had missed.
His daughter, Jan Innes, said even though her father had died only hours before, their family decided to attend the dawn parade, knowing it was what John would have wanted.
John loved flying. Whether it be on the frontline of World War II, teaching air cadets, or being able to name every model of aircraft on the market, he was a true "aircraft buff".
He was a part of the RNZAF and flew Tiger Moths in the latter part of World War II in the Soloman Islands, enlisting at 17.
Over the years, he became one of the only people in the country who gained more than 800 flying hours in the aircraft. He was also one of New Zealand's first topdressing pilots.
But flying wasn't his only passion.
John married the love of his life, Val, at the age of 25 and they had a beautiful 68-year marriage.
After meeting in Christchurch through friends, the couple became inseparable and that continued right until their deaths, only five weeks apart.
Hogg was 195cm (6'5") tall compared to Val's much shorter 165cm (5'5") and the couple called themselves "the long and the short of it". They had a family of four children, 10 grandchildren, and nine great-grandchildren.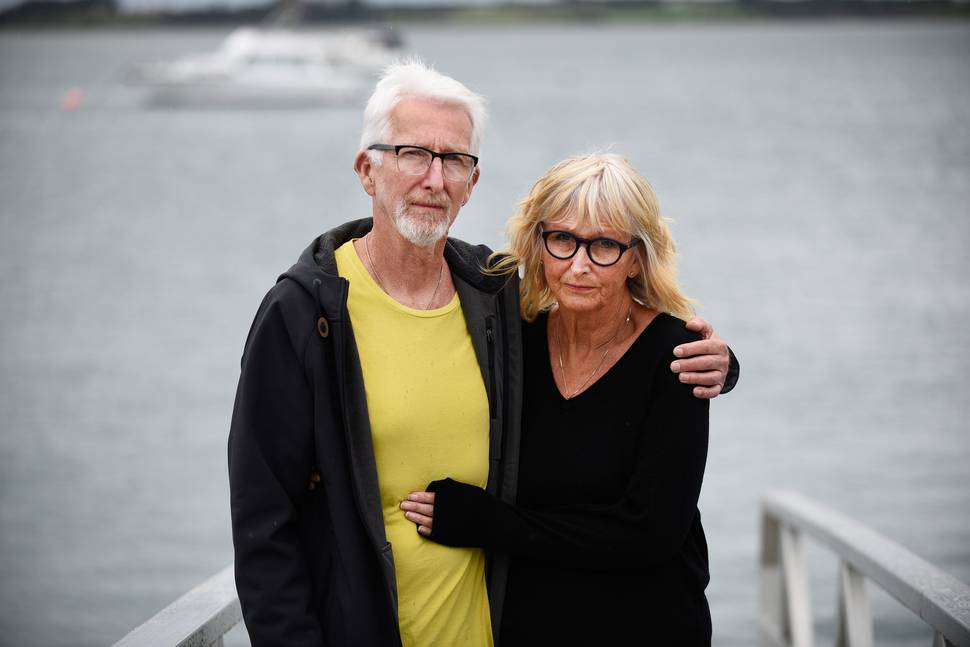 Jan Innes and Rick Hogg said they and their two other siblings were moved all around the country for their father's aircraft-based profession. He flew small commercial planes, was a part of the ATC squadron and had prominent roles in a range of service clubs.
Innes said the pair moved further up north year on year before retiring in Tauranga in 1998.
But John was not one to stay still for long. Even though he was in his 70s at that time, he immediately went to the Mount Maunganui police station to volunteer.
He became the chairman of the Tauranga and Western Bay of Plenty Neighbourhood Support and was a dedicated Rotary member.
He had a love for grassroots rugby and was a major supporter for the Mount boys' rugby team. He would be down at the field every Saturday with his wife on the sidelines, cheering the team on.
The Hoggs were dubbed the "cafe critics of Tauranga" by their children, as they were constantly out for meals and would critique every dish.
Rick, a chef by trade, said his father would have been the kitchen's worst nightmare because, if his meal wasn't perfect, he would send it right back.
One of John's most treasured places where he spent a lot of time was at Classic Flyers.
Following his death, the family had decided to donate precious items such as his pilot logbook, which included entries from World War II, his helmet and an array of other aircraft items he had throughout his life to the museum.
They plan to create a display in his honour at the museum.
COMMUNITY AWARDS + TITLES
- Jaycees Holdings: President, regional governor and national vice president.
- Commissioned into RNZAF- Number 1 ATC squadron.
- President of Hamilton Rotary for a year and district chairman of the J.R. McKenzie Youth Education Fund.
- Won highest accolade in Rotary, the Paul Harris Fellow Award.
- Huge part of the Probus Club in Tauranga.
- Tauranga Marlin Club's inaugural president.